How does Virtual Mediation differ from face to face Mediation, and why could it be right for me during the Coronavirus lockdown?
Mediation is a process where issues relating to divorce, separation and children matters can be resolved in an amicable and constructive manner, avoiding the need for often costly and prolonged court proceedings.
You can find more information on Family Mediation here.
With the UK on temporary lockdown, many families are facing new challenges relating to child contact arrangements as well as divorce and financial matters. During the current period of travel restrictions, we are pleased to offer Virtual Mediation using video-conferencing to facilitate constructive discussions without the need for either party to attend our offices.
I am finding it difficult to plan child contact arrangements with the lockdown measures in place – could Virtual Mediation help?
How can I stick to a previous agreement if my child cannot travel? Where should our children spend time during the day, now their school has been closed? My ex-partner is self-isolating with our children; will this impact my ability to have regular contact with them?

The recent lockdown and associated travel restrictions have placed additional stress on separated parents who share contact time with their children.
In cases such as the above, Video Mediation could be the perfect tool to discuss issues with your ex-partner and seek to agree practical, sensible arrangements during the lockdown period and beyond that are in the best interests of the children.
The nature of Virtual Mediation means that multiple issues can be discussed in a safe, closed environment, with an expert family lawyer on hand to guide the conversation and keep both parties on track.
Could I use Virtual Mediation during the lockdown to deal with my divorce and financial arrangements?
The Coronavirus pandemic has caused stress and uncertainty for people all over the work, not least for those considering divorce or separation before the Government measures came into effect.
Are you at an impasse with your ex-partner after a break up over financial matters?
Are you concerned about the spiralling legal costs and the stress of months of litigation?
If you are then it is likely that, along with approximately 80% of family law cases, we will be able to resolve your case through Video Mediation.
Video Mediation offers a swift, easily accessible way of dealing with matters. Sessions can be used to discuss interim, as well as longer term, financial arrangements regarding you and any children of the marriage. Virtual Mediation could even be used to facilitate discussions which lead to an agreement between parties that could later be drafted into a legally binding document.
Virtual Mediation flows naturally via secure video-conference. Either party is free to withdraw from, or stop, the process at any time, but it is rare that this happens.
Mediation takes work from everyone involved, but resolutions reached this was are satisfying and deeply rewarding.
Through mediation it is likely that communication between you and your partner will improve in the long term and that you will therefore find creative and long term solutions to benefit you and your family.
Who will be your Virtual Mediator?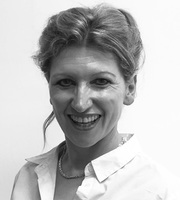 Eleanor Towsey is a highly experienced family solicitor and qualified mediator.
She is passionate about, and has a proven track record of, resolving clients' issues in the most pragmatic way possible and in a cost and time effective manner.
Highly intuitive and empathetic, the broad range and unique quality of Eleanor's skills made her the natural choice to specialise as the firm's Family Mediator.
Eleanor is also highly motivated to enable couples to resolve their own problems and be their own architect of long lasting solutions, without recourse to the Court. Eleanor has extensive experience in all aspects of family law, mainly dealing with divorce, finances and children matters, for which she has a particular interest and expertise.

To get more information on Virtual Mediation, or to arrange your free initial telephone consultation with Eleanor, please contact 01256 584 000 or email eleanor.towsey@kjsmith.co.uk.
Video Conferencing - Meet Our Lawyers

Finding the right lawyer can be a difficult job, therefore why not arrange a free 45-minute consultation at one of our offices or arrange a video consultation with us via Zoom, WhatsApp or Facetime.
Our flexible video conferencing service is available Monday to Friday from 9:00am to 5:30pm.