If you or your partner have business interests, property or financial assets in countries other than England or Wales, or if you or your partner live or work abroad, it is vital to get advice from a specialist international divorce lawyer.
Divorces involving international factors can increase the complexity of your case significantly, issues such as:
Differences in family law between different countries.
Having to deal with foreign legal systems to manage childcare arrangements and overseas assets.
Identifying the best place to have your case heard can also alter the outcome considerably.
Unlike many firms, K J Smith Solicitors specialise in Family Law matters, both internationally and domestically. Our experts have extensive knowledge to ensure you receive the best representation in all areas of your divorce, including:
Securing offshore trusts and business assets.
Children Care Orders.
Children relocation.
Child abduction.
Pensions.
International property.
Asset freezing.
Multi-jurisdictional financial claims.
K J Smith Solicitors are accredited by The Legal 500 and are one of the leading specialist Family Law firms in the UK. We have a wealth of experience with complex divorce cases and deliver a tailored service that will achieve the best possible outcome for you.
Video Conferencing - Meet Our Lawyers

Finding the right lawyer can be a difficult job, therefore why not arrange a free 45-minute consultation at one of our offices or arrange a video consultation with us via Zoom, WhatsApp or Facetime.
Our flexible video conferencing service is available Monday to Friday from 9:00am to 5:30pm.
Free, no obligation consultation
If you would like to find out more about the international family law services we offer, please call us today on 01491 630000 (Henley on Thames Head Office), 0118 418 1000 (Reading), 0118 418 1200 (Reading Central), 01256 584000 (Basingstoke), 01483 370100 (Guildford), 01494 629000 (Beaconsfield), 01344 513000 (Ascot), 01635 785 100 (Newbury), 01962 587900 (Winchester), 023 8200 2111 (Southampton), 01727 295 555 (St Albans) or email info@kjsmith.co.uk or contact us to arrange a free consultation and we will get back to you as soon as possible.
Frequently Asked Questions
Which Country Do I Have To Get Divorced In?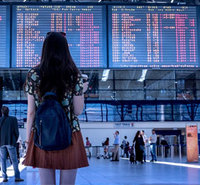 The laws around separation, dividing assets and childcare arrangements vary from country to country. It is therefore an important decision where you petition for divorce.

Depending on where you and your partner have your permanent home and where you currently live, it may be possible to choose where you get divorced.

Significant legislative changes have occurred over recent years and many cases have challenged existing laws and our international divorce solicitors will be able to provide you definitive advice on these areas.

Divorces involving international elements are time-sensitive. Where a divorce could take place in more than one country, your spouse could start proceedings in a country, thereby preventing you from initiating them in another. Early advice is critical in these circumstances.

For more guidance and advice about your best options, contact our international divorce solicitors today and we will get back to you as soon as possible.
How Is Child Access And Custody Handled Internationally?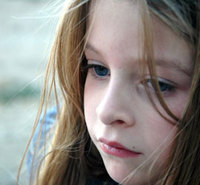 The country in which your children live will dictate the laws relevant to your case. The country in which you petition for divorce may also influence the outcome.
Further complications can arise where families move between different countries necessitating the involvement of several legal jurisdictions.

It is important to get specific advice as soon as possible with any children matter involving an international element. Permission to relocate your child or dealing with abduction cases will be strongly influenced by the law of the country involved.

Our experts deal with child custody cases, both domestically and internationally. Early advice is strongly advised with all international cases involving children.

For help with any aspect of international child access or custody, contact us today and we will get back to you as soon as possible.
How Can I Protect Myself From Financial Claims In The Future?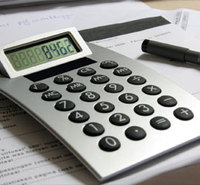 A 'Clean Break Order' is an instrument that will protect you from future financial claims arising.
This order ensures the financial claims of both parties are dismissed, preventing either of them from bringing claims in the future.
Ongoing arrangements, such as child maintenance payments, do remain open and, as such, can be challenged in the future.

For divorces occurring internationally, it is important to seek expert legal advice to establish how the different laws could affect your final settlement.
Speak to our experienced international divorce solicitors today for guidance on your specific case. K J Smith Solicitors specialise in family law and have extensive experience in high net worth and international divorce cases.

For more guidance and advice about your best options, contact our international divorce solicitors today and we will get back to you as soon as possible.