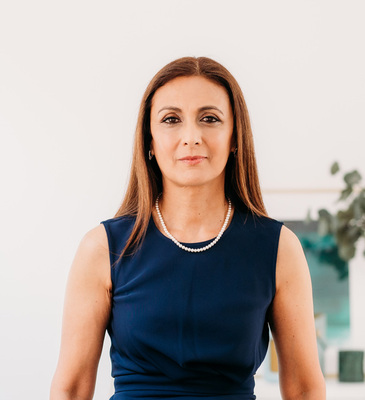 Kulbir is able to offer face to face meetings by appointment in Richmond at our private members club which is located on the banks of the River Thames, 20 minutes from central London and a short drive from the M25. Although we are unable to offer completely private meeting space, the club offers comfortable and discreet facilities. Please let our Reception Team know if you would prefer to meet Kulbir here and we will be happy to arrange this for you.
Kulbir is a Partner and Head of our Ascot and Richmond offices. Kulbir qualified as a solicitor in 1989 and has specialised in family law for over 25 years. Kulbir and her team strive to be the firm shoulder to lean on when clients are dealing with difficult and emotional issues.
She supports couples and families through the processes of divorce/separation and all associated financial and children matters. Kulbir is experienced in dealing with complex financial cases, including medium-high net worth, those involving an international element and company and inherited assets.
Her specialisms encompass all aspects of family law including pre/post-nuptial and cohabitation agreements, TOLATA and civil partnerships, reflecting the everchanging nature of family relationships and the society we live in.
Known for being compassionate yet proactive and strategic, Kulbir provides a robust approach where circumstances require.
Many of Kulbir's clients come to her by way of recommendation from previous clients who have valued her expertise. She is dedicated to providing prompt, practical and authoritative legal advice. Whatever the circumstances, having an empathetic and experienced family solicitor to guide you through the process can make all the difference to the strength of the case and the outcome.
A Resolution member, Kulbir abides by the Code of Practice to ensure that all family disputes are resolved in a non-adversarial and cost-effective manner.
Recognition of her dedication and expertise are indicated by her Law Society Family Law Panel accreditation. Kulbir is also a Collaborative trained lawyer and holder of the HSSF (Help & Support for Separated Families) mark.
Kulbir is a regular speaker at organisations such as the Society of Will Writers delivering presentations on topical subjects.
She is passionate about serving the community and is on the National Council Legal Board of the Aga Khan Foundation providing free discreet legal advice and assistance to the wider community in the UK and abroad. Kulbir also supports and works with charities including Nishkam Swat providing meals for the homeless.
View Kulbir's Google Reviews.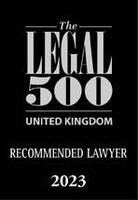 "Kulbir Rahi is a consummate professional, always calm and will seek counsel's help when needed." The Legal 500 2022.
View Kulbir's Legal 500 Profile.
To contact Kulbir, please call 01344 513000 (Ascot office) or 020 4599 7400 (Richmond office). Alternatively please email ascot@kjsmith.co.uk or richmond@kjsmith.co.uk