Dispute resolution your way
Are you:
At an

impasse with your ex-partner

after a break up over children or financial matters?
Concerned about the

impact

of your dispute on your children, spiralling legal costs and the

stress of months of litigation

?
Looking for a service that is

tailored to your individual needs

, conducted at your pace in a safe, pleasant and neutral environment?
If so, it is likely that along with approximately 80% of family law cases, we will be able to resolve your case through mediation.
What is Mediation?
Mediation is a process where disputes and issues arising from divorce or separation can be resolved in an amicable and constructive manner, avoiding the need for often costly and prolonged court proceedings.
Why should you consider Mediation?
Mediation is conducted by a

neutral third party

- having a third party facilitate discussions can help keep lines of communication open at a time when parties are in conflict.
Both parties involved in the process are

accountable for their decisions

- the mediator is not responsible for making the decisions and they cannot force an outcome on the parties like a Judge can.
Mediation can save you time and money - often mediation is a

cheaper and quicker route to an outcome than court proceedings

.
Virtual Mediation
We are pleased to offer Virtual Mediation using video-conferencing to facilitate constructive discussions without the need for either party to attend our offices.
How does the process work?
Step one: You will each have initial individual meetings with your Mediator, this gives you the opportunity to understand:
The Mediation process;
How many sessions you may require;
The cost of these sessions.
The individual meeting also gives you a chance to ask any questions before the process starts, ensuring you're comfortable with the process and issues that may be discussed. It also allows the mediator to ensure the process is right for you.
We charge £120.00 plus VAT per party for our individual sessions (lasting approximately 30 minutes). This includes time spent preparing for the meeting.
Step two: Once you have both agreed to continue with mediation, you will begin the joint mediation sessions. We charge £240.00 plus VAT per hour for joint sessions. Typically this cost is shared equally between parties. If you are discussing financial matters you will both complete your financial disclosure.
Step three: Once the mediation process comes to a conclusion, a document presenting all the agreed proposals will be given to you. This can be passed on to your solicitor who will put these documents into a legally binding contract. If you are discussing the care of your children, your mediator can prepare a Parenting Agreement reflecting what you have agreed.
An additional cost will apply for preparing the documents you will need during the mediation and once the process has concluded. These may include an Open Financial Summary (setting out the factual financial circumstances considered provided via your financial disclosure), a Memorandum of Understanding (summarising all the agreed proposals if you have been discussing financial matters) or a Parenting Agreement (for arrangements relating to your children). In most cases we can offer a fixed fee service for drafting these documents.
Who will be your Mediator?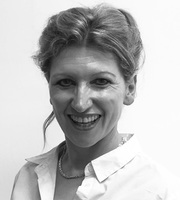 I am Eleanor Towsey, a mediator and family solicitor at KJS Solicitors. I am passionate about mediation and would like to share with you the process and why I believe that mediation will be right for you.

It starts off with a telephone call. I can talk to you briefly about why you would like mediation such as for children or financial issues or both.
We will talk through the process and, if it appears that mediation is right for you, your partner will contact me. I will have separate a meeting with you and your partner following which all three of us will have a joint meeting.
Covid-19 had a massive impact on my family during the lockdown. With the support of Eleanor it was decided that my other half should move out and Eleanor not only gave me legal advice but also links to websites for domestic abuse and also went a step further by providing me with her personal number if I needed to call her at any point.
The joint mediation session is the ideal opportunity to start working together to resolve your issues, with the assistance of a neutral third party, the mediator. It is amazing how the barriers of communication fall when you all sit in a room together and how much can be achieved. There is no time limit or limit to the number of sessions. You could, however, reach resolution within 3 – 5, 2 hour sessions as opposed to months or in some cases, years. I will steer and support you both gently through the process until there is a resolution which suits you and your family

Mediation takes work from everyone involved, but resolutions reached this way are satisfying and deeply rewarding. Through mediation it is likely that communication between you and your partner will improve in the long term and that you will therefore find creative and long term solutions to benefit you and your family.
Please call me on 01256 584000 or email me at eleanor.towsey@kjsmith.co.uk and arrange you free initial telephone consultation with me.
Video Conferencing - Meet Our Lawyers

Finding the right lawyer can be a difficult job, therefore why not arrange a free 45-minute consultation at one of our offices or arrange a video consultation with us via Zoom, WhatsApp or Facetime.
Our flexible video conferencing service is available Monday to Friday from 9:00am to 5:30pm.
Free, no obligation consultation
You can arrange a free telephone consultation to decide whether mediation could be right for you by sending an email to mediation@kjsmith.co.uk or by calling your closest branch on 01491 630000 (Henley on Thames Head Office), 0118 418 1000 (Reading), 0118 418 1200 (Reading Central), 01256 584000 (Basingstoke), 01483 370100 (Guildford), 01494 629000 (Beaconsfield), 01344 513000 (Ascot), or 01635 785 100 (Newbury), 01962 587900 (Winchester), 023 8200 2111 (Southampton), 01727 295 555 (St Albans).