Distributing your estate
Making a Will is the only way of ensuring that after you pass away your estate is distributed as you wish it to be. If you pass without creating a Will, your estate fall under the rules of Intestacy.
In addition, if you have young children it is essential that you make a Will to set out who should look after your children if the unthinkable happens before they are 18 and you are no longer around to look after them.
When preparing your Will, we will discuss all of the options available to you. By the end of the process, we will provide you with a Will that is specifically tailored to your particular needs and requirements.
Options available for all
Our team of specialist Will writing lawyers have experience in drafting a whole range of Wills, including:
A single Will for an individual.

Mirror Wills

, where a couple make Wills that are broadly similar, for example, leaving the majority of the estate to the surviving partner and, thereafter, to their children in equal shares.
Wills for so-called "blended" families, where there is a combination of provision for a new partner, but also protected provision for children from a previous relationship.
Wills containing Trusts, either creating fixed interests for specified beneficiaries, or being discretionary for a group of potential beneficiaries.
Complex Wills for people with complicated asset and financial circumstances, such as overseas domicile or tax residence; offshore assets; assets eligible for Business or Agricultural Property Relief; eligibility for the reduced rate of Inheritance Tax (due to the value of charitable gifts contained in the Will) or the inclusion of sophisticated structures, such as 'options to purchase'.

Living Wills

, which is suitable for an individual who may want to make certain decisions when it comes to medical treatments should they ever lose mental capacity or be unable to communicate and make decisions for themselves.
If you need a Will prepared in a hurry, for example, because you are going travelling or about to undergo an operation and wish to put your arrangements in place first, then please contact us about our Will writing services and we will do all we can to assist you.
Window Witnessing Your Will
In these very unpredictable times, it seems more important than ever to have a valid Will in place.
Other than a few specific scenarios, a valid Will requires the Will-maker to sign the Will in front of two adult non-family witnesses.
Given the need for social distancing, self-isolation and the possibility that the Coronavirus may be able to survive on paper for up to 12 hours (meaning it could be transferred person to person just by handling a Will) - you can imagine that witnessing a Will is quite a challenge at the moment.
Our expert Estate Planning and Wealth Management lawyers saw this problem as an opportunity to flex their creative problem-solving muscles. The result: "Window Witnessing your Will".
Common Will Writing Questions
If you're thinking of creating a will but still have unanswered questions, our legal team have put together frequently asked will writing questions to help put your mind at ease.
Can I use my Will to take care of my pet?
Absolutely, for legal purposes your pets are viewed as your possessions and therefore you can leave your pets to named individuals or a charity. If you want to leave money to go towards your pet's care and maintenance then this is best dealt with through a Trust arrangement and is something you can speak to us about at KJ Smith Solicitors.
What happens to a Will when a civil partnership is converted to a marriage?
Nothing, the marriage is deemed to have existed at the point when the civil partnership was formed. Any Wills made after the civil partnership will still be valid despite the subsequent marriage.
Read more commonly asked will writing questions here.
Why you should consider a Lasting Power of Attorney
A Will is an extremely important document for families when you pass, but should you continue life to a point of no mental capacity, certain wishes and decisions you would like to make could be disregarded without the proper legal help.
Putting in place a Lasting Power of Attorney is an opportunity for you to assign someone who you trust and know very well to be in charge of your finances, medication, living arrangements and more. There are two types of Lasting Power of Attorney which involve different aspects of your life.
If you would like to find out more about Powers of Attorney, please find further details on our Lasting Power of Attorney service page, which explains each type of Power of Attorney and how you can get in touch with our expert Solicitors and receive a free initial 15 minute telephone appointment.
1/3 off Wills for all NHS Staff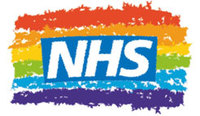 As our way of saying 'Thank You' to our fantastic NHS heroes, we are delighted to launch a new scheme offering 1/3 off all Wills and Living Wills services in recognition of the vital contribution they have made to our communities during the COVID-19 pandemic.
A team you can trust
We offer a free initial 15 minute telephone appointment to give you the opportunity to speak to us about our Will writing services, before deciding if you wish to proceed in instructing us to act on your behalf.
Please contact K J Smith Solicitors on 01491 630000 (Henley on Thames), 0118 418 1000 (Reading Head Office), 0118 418 1200 (Reading Central), 01256 584000 (Basingstoke), 01483 370100 (Guildford), 01494 629000 (Beaconsfield), 01344 513000 (Ascot), 01635 785 100 (Newbury), 01962 587900 (Winchester), 0204 599 7400 (Richmond) or email info@kjsmith.co.uk.
We also serve a wide range of other areas including Abingdon, Bracknell, Gerrards Cross, Maidenhead, Marlow, Oxford, Slough, Wokingham, Pangbourne, and High Wycombe.