Dealing with the end of a relationship or marriage is often an extremely challenging and emotional time, particularly if you or your partner have significant wealth.
Our lawyers are experienced specialists in High Net Worth divorce cases and will work with you throughout the divorce process to secure you the best possible outcome and alleviate the difficulties you are facing.
The necessity to examine and protect finances, properties, trusts and international assets can be extremely complex, even before considering issues relating to children, maintenance and custody.
Our experts are experienced in dealing with High Net Worth divorces, making K J Smith Solicitors the perfect choice to handle your matter.
Our High Asset divorce lawyers can assist you with the full range of issues you may experience, such as:
Business assets
Trusts
Inherited assets
Offshore assets
Properties
School fees
Spousal maintenance
Child Maintenance
Injunctions to freeze assets
We can also advise you on the best country in which to file for divorce, if applicable.
Electronic Filing
Before now, all divorce petitions in England and Wales had to be prepared, printed and posted to a local Family Court in order to start divorce proceedings. This method was time consuming and often resulted in frustrating delays.

We are able to file your divorce petition electronically with the Family Court. Why is this better for you? Electronic filing enables us to:
Instantly lodge your divorce petition, thereby avoiding delays
Actively track each stage of your divorce application and keep you updated with instantaneous Court progress summaries
Reduce time spent liaising with the Court, making our service as cost-efficient as possible for you
Key Issues in High-Net-Worth Divorce Cases
High-net-worth divorce is never simple and in some cases it can be quite complicated.
Our legal professionals can provide you with expert advice throughout the entire process, including the key issues some couples may experience during their divorce. Whether it's business assets or pensions, we've put together a helpful guide on key issues in high-net-worth divorce and how these can impact upon your divorce proceedings.
Whilst every effort is made to secure an agreement out of court using arbitration, mediation or collaborative divorce processes, if you do have to go to court, it is vital you have experienced specialist solicitors on your side.
K J Smith Solicitors are one of the leading specialist family law firms in the UK and are ranked and rated in the Legal 500 guide to law firms.
Video Conferencing - Meet Our Lawyers

Finding the right lawyer can be a difficult job, therefore why not arrange a free 45-minute consultation at one of our offices or arrange a video consultation with us via Zoom, WhatsApp or Facetime.
Our flexible video conferencing service is available Monday to Friday from 9:00am to 5:30pm.
Free, no obligation consultation
For more information about our High Net Worth divorce services and how we can help you reach a settlement, please call us on 01491 630000 (Henley on Thames Head Office), 0118 418 1000 (Reading), 0118 418 1200 (Reading Central), 01256 584000 (Basingstoke), 01483 370100 (Guildford), 01494 629000 (Beaconsfield), 01344 513000 (Ascot), 01635 785 100 (Newbury), 01962 587900 (Winchester), 023 8200 2111 (Southampton), 01727 295 555 (St Albans) or email info@kjsmith.co.uk or contact us to arrange a free consultation and we will get back to you as soon as possible.
Frequently Asked Questions
How Can I Protect Myself From Financial Claims In The Future?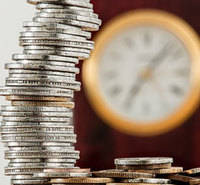 In order to avoid your ex-partner making a claim against you in the future, it is essential that you are honest about your financial circumstances during the divorce proceedings.
If new information becomes apparent that gives rise to one party feeling the settlement was unfair, your ex-partner may be able to make a new claim against your assets, particularly if it was found you were not transparent about your circumstances while your divorce was being agreed.
In order to protect yourself, it is necessary to compile evidence of your financial circumstances and how you accumulated your wealth – even after the divorce is finalised. It is also possible to protect yourself from future claims by obtaining a 'Clean Break Order', and we can advise you about this.
Whether you are married or about to get married, it is possible to protect your financial assets by drawing up a pre-nuptial or post-nuptial agreement with your partner. This will enable you to set out the ownership of financial assets between you in the event you choose to divorce in the future.
Our specialist team at K J Smith Solicitors has many years of experience dealing with multi-million pound, complex high net worth divorce matters. If you require advice on protecting yourself against future claims, contact us today and we will get back to you as soon as possible.
What About My Business?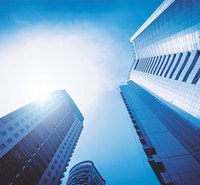 A business interest is likely to be a high priority issue for you and your partner during a divorce and is often a complex matter.
A business is an asset and will be taken into account in a High Net Worth divorce settlement and, although every case is different, there are some similarities in the way courts deal with businesses.
The law prefers to protect businesses during a divorce, rather than break them up, with an emphasis on ensuring the value and employees are unaffected by the divorce. This generally means, if you are the business owner or the person running it, that you will likely retain it following the divorce.
However, the business is counted as part of the settlement, meaning your partner may be compensated with other assets such as: cash, property assets or investments. Only if there are insufficient other assets will it be likely that the business is utilised to produce a fair settlement.
Valuing businesses and determining responsibilities can be a complicated process, making it essential you have an expert team on your side. K J Smith Solicitors have years of experience dealing with complex and high net worth divorces and can provide you the level of representation and the detailed advice you need.
For more advice on high net worth divorce and the family law services we offer, don't hesitate to get in touch by contacting us today and we will get back to you as soon as possible.
What Should I Do If I Think My Partner Is Hiding Assets?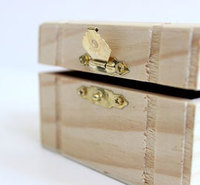 Both parties in a divorce are expected to be transparent about their financial circumstances and you are entitled to review all bank and credit card accounts your spouse has over the past 12 months and, if justified, sometimes longer.

If you believe your partner is not being open and honest about their financial affairs, we can help you obtain the right information and review it. We have extensive experience in dealing with High Net Worth divorce cases involving complex and substantial financial assets, meaning we can often identify when a partner is not being truthful about their circumstances. If we determine at any point that your partner is not being open and honest, we will advise you of the options available to you.

For more advice on high net worth divorce and the family law services we offer, don't hesitate to get in touch by contacting us today and we will get back to you as soon as possible.