Cash for Community Football Competition Register before 30th November 2014!!
Competition runs from 1st Dec 2014 to 30th Aug 2015 with first prize draw on 1st Dec 2014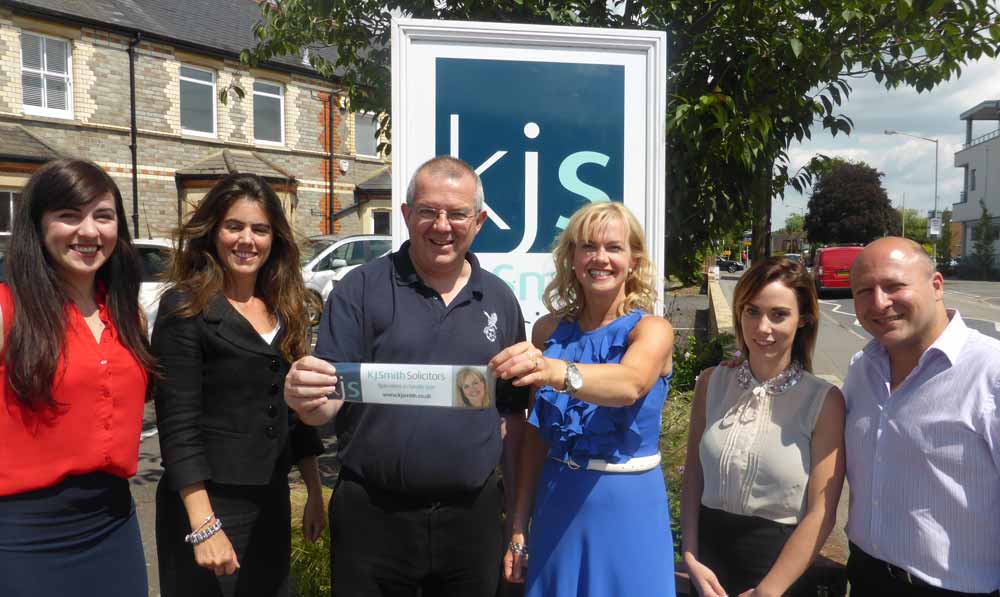 K J Smith Solicitors, specialists in family law, with offices in Woodley, Windsor, Henley and London are the main sponsor of Woodley Town FC and are committed to investing in football in the Woodley community.
As part of this commitment, the firm have come up with an innovative way to allow people to raise money for Woodley Town, Woodley Hammers, Woodley Zebras and Woodley United.
Every person registering will receive a car sticker, with a maximum of 1000 being issued.
Each car sticker issued will result in the firm placing £3 into an annual prize fund, creating a maximum fund of £3000. Six draws will be made over the period of the competition, starting on 1st December 2014 with the lucky winner receiving up to £200 for themselves and £200 for their nominated club, with further prizes for second place.
Commenting on the program, Mark Rozzier, Chairman of Woodley Town FC said "I am delighted to see K J Smith Solicitors increasing their investment into football in the Woodley community through a scheme which gives individuals the chance to win some money for themselves and also for their nominated football club."
You can register for the competition from the 19th July 2014 to 30th November 2014.
The duration of the competition is 1st December 2014 to 31st August 2015.
You must display your car sticker at all times during the competition. Proof of display will be required to claim a prize.
Draws will be made on 1st December 2014, 1st January 2015, 1st February 2015, 1st March 2015, 1st May 2015, and 31st August 2015.
Only 1 entrant per person and all entrants must by over 18 years old at the time of the competition beginning.
For full details of our General Rules and Information for K J Smith Solicitors Competitions please click here.
For full details of the Terms and Conditions for Cash for Community Football Competition please click here.

Competition Registration Form