Published: 13 October 2017
K J Smith Solicitors' family law experts were present at a Black Tie event for professionals working in family law across Berkshire & Buckinghamshire on 28th September 2017. The wonderful event was organised by Resolution, an organisation committed to resolving family law matters amicably of which our lawyers are committed members.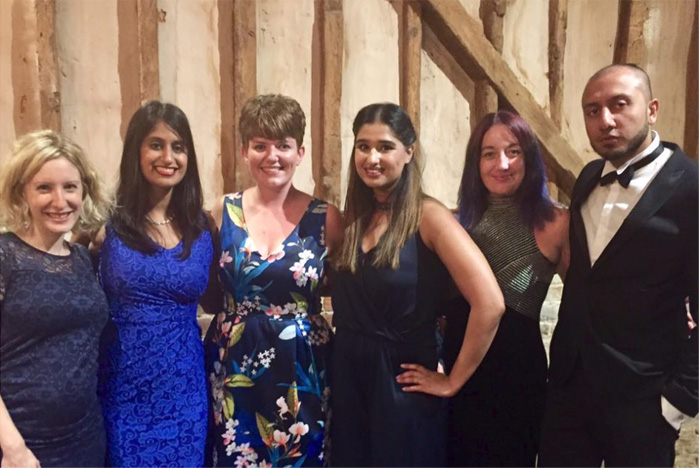 Pictured above: Amy Maher, Shivi Rajput, Samantha Archer, Monika Gill, Emma Sanders and Sahil Aggarwal.
Chris Sutton, who is a Chartered Legal Executive at K J Smith Solicitors and a member of the committee for Resolution commented, 'we had a thoroughly enjoyable and informative evening at the Resolution Dinner at Lillibrooke Manor, the speech by Cyrus Larizadeh QC was a particular highlight'. Monika Gill from K J Smith Solicitors also enjoyed the evening, 'it was a great working event in a lovely setting, I can't wait for next year!'.
To find out more about Resolution, you can visit their website at www.resolution.org.uk.
K J Smith Solicitors are specialists in family law with offices across Berkshire, Buckinghamshire, Oxfordshire, Surrey, Hampshire & London. We are recognised by the Legal 500 as a Top Tier Firm.