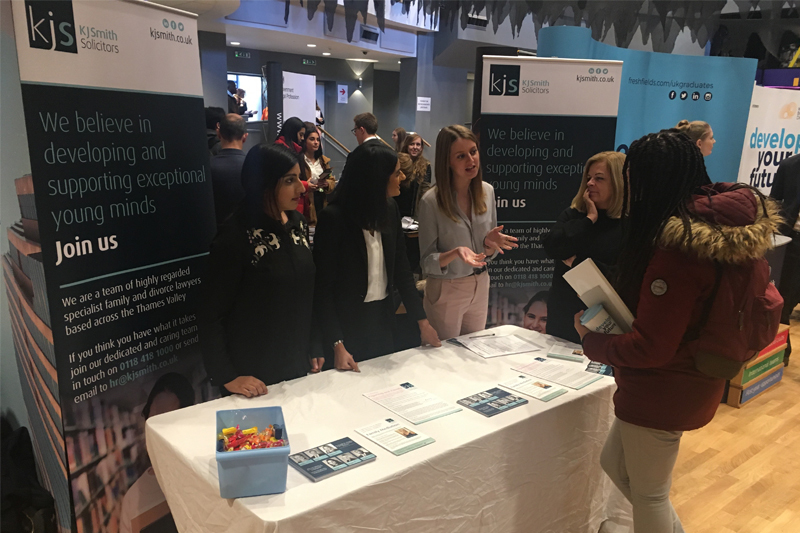 Pictured above: Rubiah, Shefali, Kerry and Jane discussing opportunities in family law with a Reading University student
Shefali, Kerry and Jane, from our family team and Rubiah, from our Estate Planning & Wealth Management team attended the Law Careers Fair at Reading University's Whiteknights Campus earlier this week to meet current students interested in a career in the law.
Shefali Maher, who is a family solicitor based between our Henley and Beaconsfield offices commented, "It was a real pleasure to meet and talk to so many Reading University students with an interest in pursuing a career in law. We had a great day at the event and are already looking forward to going back next year".
K J Smith Solicitors are recognised by the Legal 500 guide to law firms in the UK as a Leading Firm. We offer free 45 minute consultations and in depth advice on all aspects of family law, including Finances and Divorce, Children and Residency, Nuptial Agreements, Grandparents' Rights and Cohabitation Agreements. We also offer Wills, Trusts and Probate services.