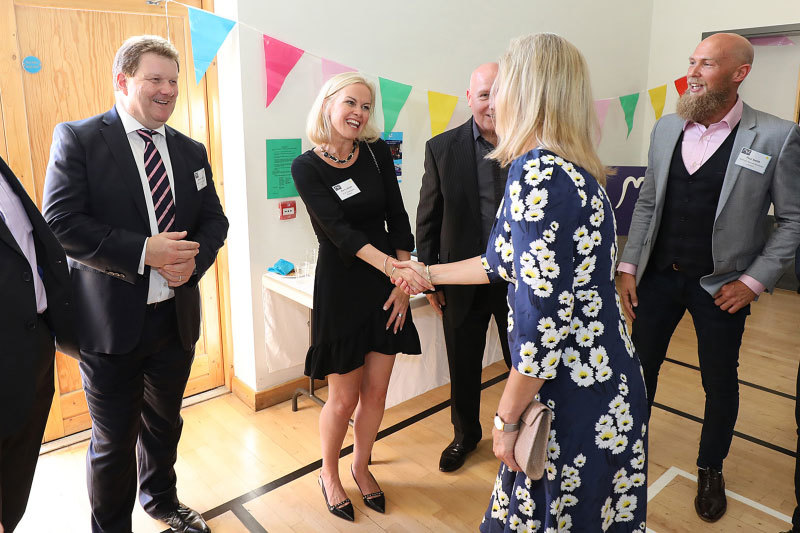 Pictured above: Kerry Smith meeting HRH The Countess of Wessex at the event
We were honoured to be invited to Me2 Club's Summer Party on Monday 17th September. The occasion marked 15 years of Me2 Club, a fantastic charity based just around the corner to our Woodley office that we are proud to continue to support.
The event gave Kerry the chance to meet some of the children with additional needs and disabilities, together with their families, to see the direct impact the amazing work the charity do has on children in our community.
Me2 Club support young people by encouraging them to be independent, participating in activities alongside them and adapting activities to ensure they can take part. In 2011 Me2 Club were awarded The Queen's Award for Voluntary Service. The Queen's Award is the highest award given to local volunteer groups across the UK to recognise outstanding work done in their own communities. You can get more information on the fantastic work Me2 Club do in our community on the following link: http://me2club.org.uk/.
K J Smith Solicitors are recognised by the Legal 500 guide to law firms in the UK as a leading family law firm. The firm offers free 45 minute consultations and in depth advice on all aspects of family law, including Finances and Divorce, Children and Residency, Nuptial Agreements, Grandparents' Rights and Cohabitation Agreements. We also offer Wills, Trusts and Probate services. For more information or to arrange a free 45 minute consultation at our Woodley office, please call our team today on 0118 418 1000.