Catherine, Amanda, Geoff and David from K J Smith Solicitors ran the Windsor Half Marathon on Sunday 24th September raising £1000.00 for Daisy's Dream.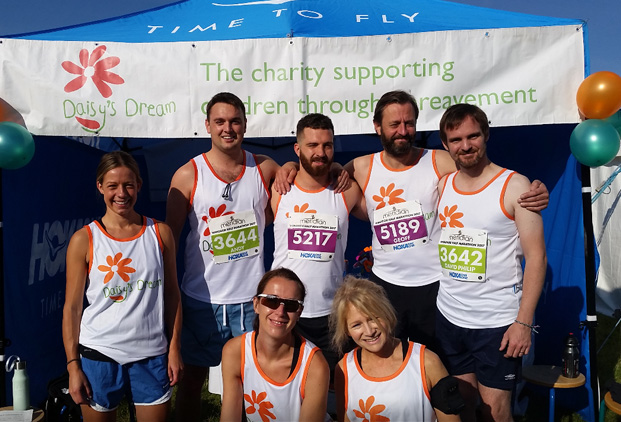 Image above: Our runners enjoyed fantastic weather on the day
The start and finish of the Windsor Half Marathon are on the Long Walk within Windsor Great Park, with Windsor Castle providing a stunning backdrop. David Roper, Senior Solicitor and Head of our Private Client Department thoroughly enjoyed the day, "As usual, it was a bit of a mixed experience running the Windsor Half Marathon! It is a really hilly course and was an unexpectedly warm day, so it proved to be thoroughly tiring and even included a bit of unforeseen sunburn. Having said that, it was really helpful and motivating to know we were running to raise money for Daisy's Dream and the crowds cheering us along were a great blessing too. I'm really glad I ran it and the elation at crossing the line remains a wonderful thing to experience!".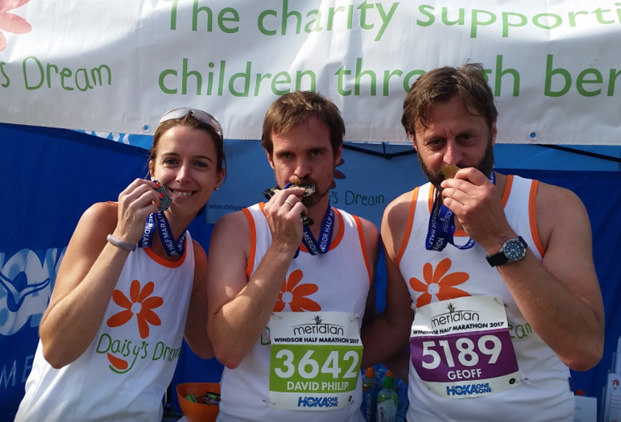 Pictured above: Amanda, David and Geoff looking happy after crossing the finish line
Established in 1996, Daisy's Dream are a support service who respond to the needs of children and families across Berkshire and the surrounding areas who have been affected by life threatening illness or bereavement. Originally set up to meet the needs of children who had been bereaved, over recent years Daisy's Dream have expanded to encompass families where there has been a serious illness diagnosis.
K J Smith Solicitors are specialists in family law with offices across Berkshire, Buckinghamshire, Oxfordshire, Surrey, Hampshire & London and are recognised by the Legal 500 as a Top Tier Firm.