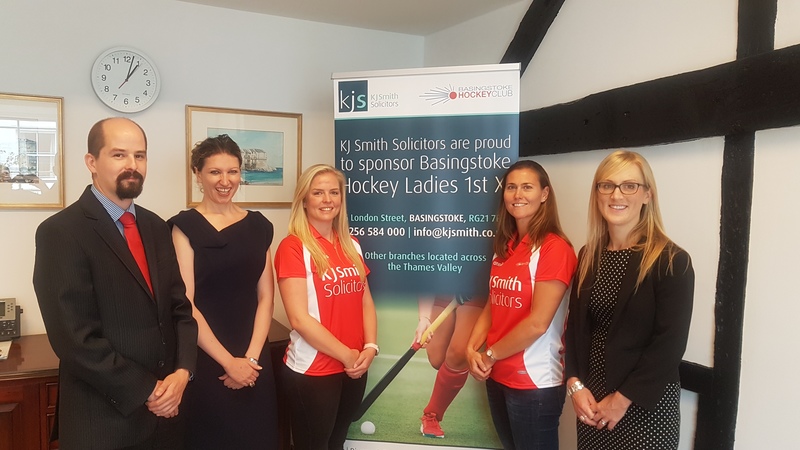 We are excited to announce our continuing sponsorship of Basingstoke Hockey Club for the 2019/20 season.
Edward Morton, Solicitor at our Basingstoke office, commented,At a time when the club is continuing to storm to success in the leagues, and are breaking ground on their exciting second pitch, we are delighted to announce our continuing support.
Lauren Schriefer, Chartered Legal Executive added, It was great to see a couple of the ladies from Basingstoke Hockey Club again. The Hockey Club is a huge part of community sport in the area, they develop from strength to strength, and we are so pleased to be able to offer our continued support. We can't wait to see what they can achieve this year!.
Basingstoke Hockey Club has a playing membership of over 450 members. The Club is represented in a range of local and Southern leagues, as well as several players competing internationally – you can find out more at www.basingstoke-hockey.com
K J Smith Solicitors are recognised by the Legal 500 guide to law firms in the UK as a Leading Firm.
We offer free 45 minute consultations and in-depth advice on all aspects of family law, including Finances and Divorce, Children and Residency, Nuptial Agreements, Grandparents' Rights and Cohabitation Agreements. We also offer Estate Planning & Wealth Management services.