Our Basingstoke Team have recently forged relations with Basingstoke Hockey Club and K J Smith Solicitors are delighted to be able to support the club's growth and ambitions for a second pitch at the Down Grange Sports Complex by donating £500 towards works at the site.
Davina Hodgkiss, who is the Branch Manager at our Basingstoke office together with her family visited the Club recently to take part in their Easter Egg Hunt. In spite of the dreary weather, the clubhouse was buzzing with excitement and activity. The season may be coming to an end for the Club but they have a summer schedule planned for youngsters together with ongoing efforts to raise funds for their second pitch. Details of how to donate to the pitch fund can be found at https://www.gofundme.com/pitchfundchallenge/.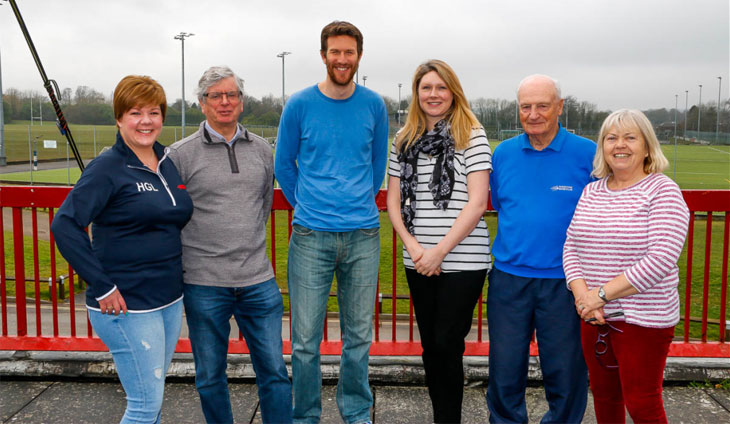 From left to right: Helen Garrett-Lang, Ian Pett, Christopher Jenkins, Davina Hodgkiss, Dave Watton and Miranda Smith
Helen Garratt-Lang, who is leading the clubs efforts to fundraise for the build commented, "This is a really exciting partnership for us at Basingstoke Hockey Club. We began nearly 70 years ago as a small 2 team, local group of friends. Now we are a flourishing 500-strong Club with 12 competitive adult teams and a growing junior section. Basingstoke Hockey Club are proud to be represented by talented individuals at various age groups at both Country and Regional levels. We are already lucky to have fantastic facilities but need to build on these to continue to offer the best hockey opportunities in the area to attract and retain new and existing players. This partnership will underpin our efforts in extending one of the few remaining astro turf hockey pitches in Hampshire to create a multi-pitch complex. This will enable us to fulfil our ambitions in the coming seasons in reaching National League level. We are looking forward to working together with K J Smith Solicitors as we progress toward achieving our potential."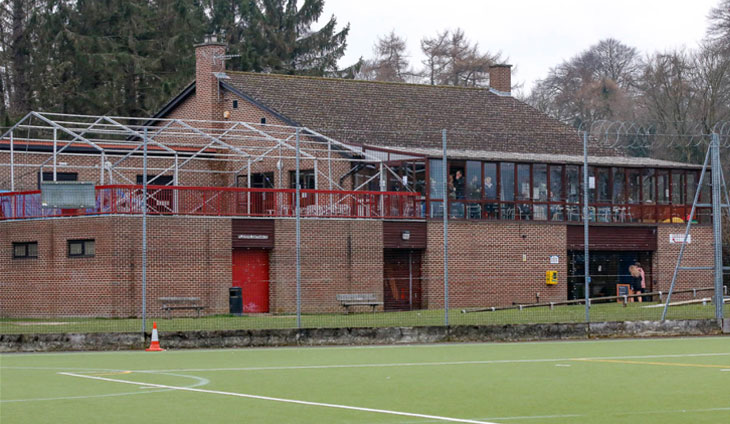 Pictured above: The current clubhouse with pitch in foreground.
Our Basingstoke team are very much looking forward to joining the Club at their end of season dinner in April and we look forward to working closely with the Club over the coming seasons. If you find yourself attending a Basingstoke Hockey home match do make sure you drop by to meet the K J Smith team!
K J Smith Solicitors are specialists in family law with offices across Berkshire, Buckinghamshire, Oxfordshire, Surrey, Hampshire & London. We are a Legal 500 rated firm for 2017.