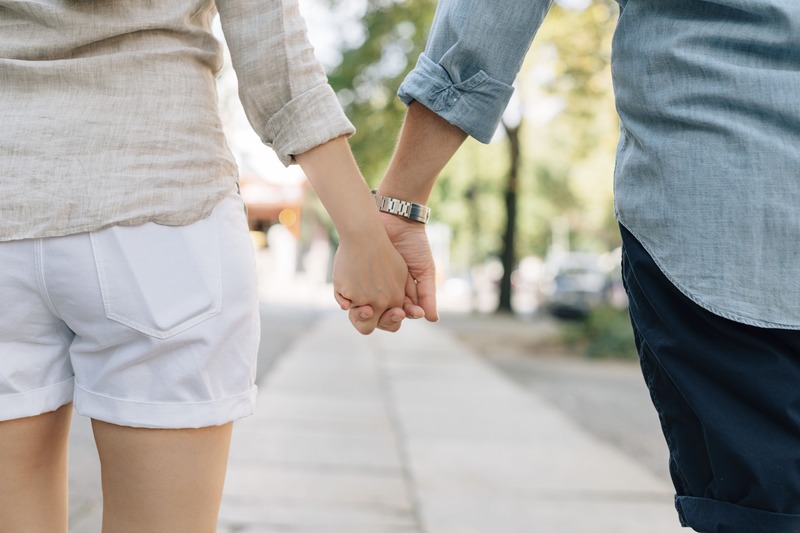 The Supreme Court has unanimously ruled in favour of civil partnership campaigners Rebecca Steinfeld and Charles Keidan, labelling the ban on civil partnerships for opposite-sex couples as 'discriminatory' and a breach of human rights.
Rebecca Steinfeld and Charles Keidan have been campaigning against the ban of civil partnerships for heterosexual couples since 2014 as they do not believe in the associations that are traditionally tied to marriage. The recent ruling could now put pressure on the government to re-evaluate civil partnerships and make them available for everyone.
An official spokesman for the prime minister said that the government needs time to "consider all aspects of civil partnerships for heterosexual and same-sex couples" and that a review is "currently under way and we will consider its conclusions in due course."
Conservative MP Tim Loughton, who submitted the original private member's bill to allow opposite-sex couples to enter into civil partnerships, met with a Home Office minister last week to discuss the issue.
The current law states that same-sex couples have the option to either enter into a civil partnership or same-sex marriage, whereas opposite-couples only have the option of traditional marriage, which puts them at a legal disadvantage.
This applies to 3.3 million cohabiting couples in England and Wales who have chosen not to enter into marriage. Many couples still believe in the misconception of common-law marriage, giving them very little legal rights and leaving them open to financial risk in the event of a relationship breakdown.
In 2017, countries such as New Zealand and the Netherlands saw an increase in civil partnerships for opposite-sex couples,more so than same-sex couples who decided to get married after same-sex marriage was introduced.
Steinfeld and Keidan's fight for equality has received huge support in and outside of the courts. Those close to the couple have expressed their own support and spoke of how it could change not only their lives, but the lives of millions of other couples throughout England and Wales.Their plight has caught the attention of many, including Dawn Butler, Labour's shadow minister for women and equalities who commented, "Labour is calling on the government to take action and change the law to ensure all people have access to civil partnerships and are able to choose what is right for them".
At K J Smith Solicitors, our team of family law specialists have many years of experience in issues relating to civil partnerships and traditional divorce. If you wish to discuss your circumstances to see how we can help, contact us today to arrange your free 45-minute consultation on 01491 630000 (Henley on Thames), 020 7070 0330 (London), 0118 418 1000 (Reading), 01753 325000 (Windsor), 01256 584000 (Basingstoke) 01483 370100 (Guildford), 01494 629000 (Beaconsfield) or 01235 375500 (Abingdon).