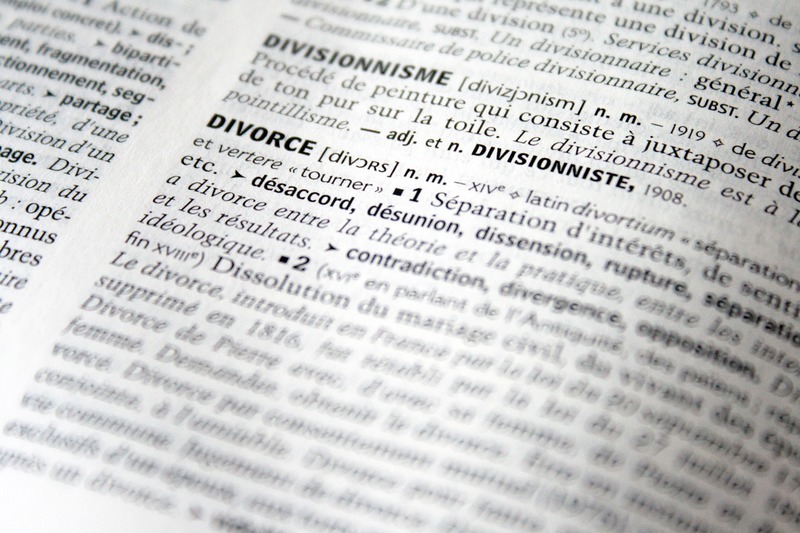 The Ministry of Justice have said they are considering reforms to the divorce system in England and Wales following the landmark Owens v Owens case. Mrs Owens has had her divorce petition and subsequent appeal rejected, even though the judge has acknowledge that her marriage to Mr Owens has broken down.
The divorce was originally filed in May 2015 and was refused the following year after Judge Robin Tolson QC ruled her reasons for divorce as insufficient. Mrs Owens expressed as part of her petition that her husband's behaviour left her feeling unhappy and in some cases, embarrassed, as Mrs Owens explained her husband made negative remarks about her in public and in front of her own family.
Less than one percent of divorce petitions in England and Wales are ever contested, however Mrs Owens has become part of this unfortunate one percent as she is denied a divorce against her husband of 39 years. The story made headlines recently due to the nature of the case and the fact that she has to continue being married to Mr Owens against her will.
For many, the actions of Mr Owens would be seen as sufficient grounds for a divorce, however the law in England and Wales states that in order to petition for divorce, the divorce must be based on one or more of the five specific grounds, which are:
That the other party has committed adultery.
That the other party has behaved in an unreasonable way.
That the other party has deserted the petitioner for 2 years.
That the parties have lived apart from each other for a continuous period of at least 2 years immediately preceding the presentation of a petition and the other party gives their consent.
That the parties have lived apart for a continuous period of at least 5 years preceding the presentation of a petition.
In the final ruling, the Judge dismissed Mrs Owens grounds for divorce, leading her to express that she should not have to prove unreasonable behaviour in order to acquire a divorce.
Lord Wilson, who expressed that the Owens V Owens case has 'generated uneasy feelings', also stated that if Mrs Owens were to continue living her life separately to her husband until 2020 'he would surely have no defence to a petition'.
The ruling has caught the attention of many family law professionals who are once again calling for a no-fault divorce system in England and Wales. The Ministry of Justice have also announced that, following the ruling of the Owens v Owens case, they are 'looking closely' at reforms to the divorce system and are 'carefully considering the implications' of the judgement'.
Since the unsuccessful attempt to pass the No-Fault Divorce Bill, a staggering 1.7 million people have since filed for a divorce on the grounds of adultery or unreasonable behaviour, even if this wasn't the case.
Many agree that the current divorce process is old fashioned and affects not just those who want to separate but also direct family members including children, causing unnecessary stress and heartache to families as the separating couple has to find reasons to divorce that fit one of five outdated criteria.
In light of the Owens v Owens case, Baroness Butler-Sloss has introduced a private member's bill earlier this month, for the Lord Chancellor to carry out a review on divorce and separation laws. Further comments from the MoJ say that work will take place on the reforms to family law, which will include the bill presented by Baroness Butler-Sloss.
If you are thinking about separation or divorce and are concerned about your financial situation then K J Smith Solicitors can help. Our team of family law specialists have handled financial matters in divorces ranging from the straightforward to the highly complex.
For more information or to arrange a free 45 minute consultation, please contact us today on 01491 630000 (Henley on Thames), 0118 418 1000 (Reading Head Office), 0118 418 1200 (Reading Central), 01256 584000 (Basingstoke), 01483 370100 (Guildford), 01494 629000 (Beaconsfield), 01235 375500 (Abingdon), 01344 513000 (Ascot), 01635 785 100 (Newbury), 01962 587900 (Winchester) or email info@kjsmith.co.uk.