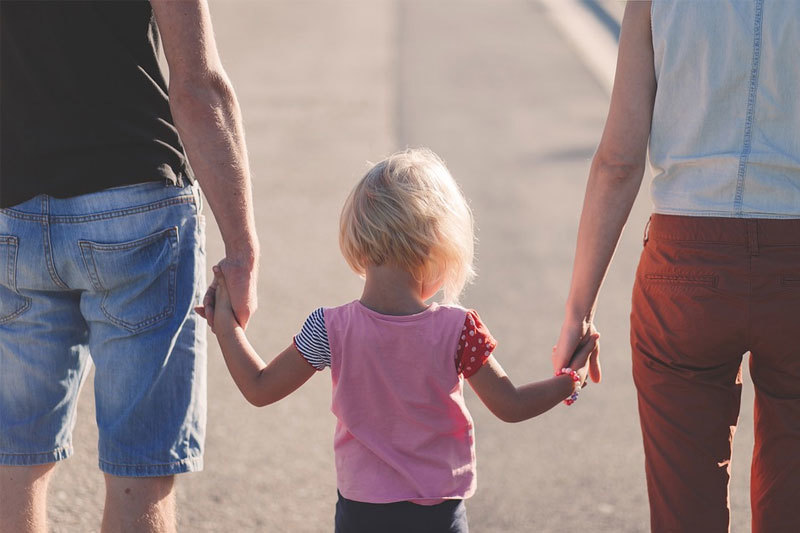 If you are a separated family, a pandemic and a nation-wide lockdown is the last thing anyone would wish for. Especially as certain rules are slightly unclear, and many families may be wondering exactly how they spend time with their children and co-parent effectively, without causing unnecessary panic and stress.
There are, however, actions you can take to ensure everyone is safe during these uncertain times.
Moving children between households
It has been confirmed by the government, that you can move children between households, providing they are less than 18 years of age and are the subject of a Child Arrangement Order. Parents must, however, assess the situation, to determine if it is necessary to move children between households.
More information about this can be found in the 'Stay at Home Guidance' published by the Government.
This can be a challenging time, especially if you and your ex-partner are currently going through a divorce. The best thing to do in this case is to keep a familiar routine, which allows children to see both parents as regularly as possible, without going against the rules set out by the Prime Minister.
You should also be fully aware of any relevant court orders that may be in place and ensure that the terms of such orders are still adhered to.
Start communicating better with your ex-partner
There has never been a more important time to communicate effectively with your ex-partner. Doing this successfully will give both parents the peace of mind they need in these stressful times and both parties will know that their children are safe and that everyone is following the new health regulations.
If you can, put all other issues aside and focus on the now. Try to voice your worries and stresses with each other so that you can help each other and your children, should they be curious and ask questions about what they may see on the TV or online.
Stick to the advice
If there was ever a time to educate your children about Covid-19 and how it is impacted by hygiene, this is the time. Both parents should take the time to speak to their children about washing their hands, avoiding touching their face and how to responsibility go about social distancing – and why we are doing this.
If you're unsure how to make this conversation an enjoyable one, there are fun ways you can teach your children about germs and Covid-19 without creating worry or panic.
Do not disobey the Court
Yes, some courts are now closed, but that does not mean parents should start to slip on certain arrangements. Naturally, a court will favour parents that have worked together and put their children's health first. Should you have notes or records of any unusual activity, you can always present it to the courts once they re-open.
Use the internet to your advantage
There are many ways in which families can stay in touch on a daily basis and prevent parents and even children from feeling lonely or more separated. The internet can provide you with a hub of possibilities, from group video chats, messaging, and even online games where you can still remotely spend time with your children in the safety of your home.
We appreciate this might not be accessible by all parents and so reaching out to your family by telephone is still a practical way to communicate with family members when following the Stay at Home Rules.
Help each other out – especially if one parent cannot work from home
This could be in many forms, whether it's taking over some essential food and supplies, helping out with additional household tasks and chores which the other parent may not be able to complete – especially if their occupation prevents them from staying at home.
This advice, however, should still be in line with the official government rules and only acted upon if absolutely necessary.
If you require help or advice in relation to any aspect of family law then K J Smith Solicitors can help. Please contact our team on 01491 630000 (Henley on Thames), 0118 418 1000 (Reading Head Office), 0118 418 1200 (Reading Central), 01256 584000 (Basingstoke), 01483 370100 (Guildford), 01494 629000 (Beaconsfield), 01344 513000 (Ascot) 01865 703 000 (Oxford), 01635 785 100 (Newbury), 01962 587900 (Winchester), 0204 599 7400 (Richmond) or email info@kjsmith.co.uk.