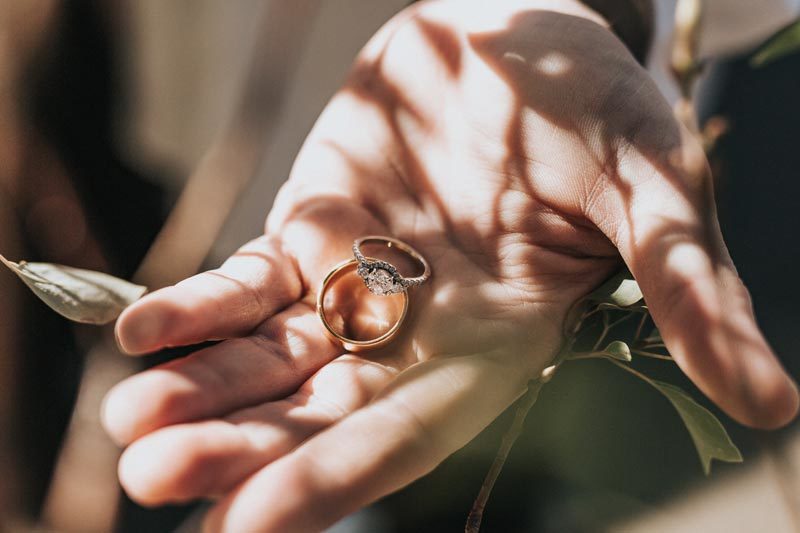 You've tied the knot, and now you're jetting off on your honeymoon to a remote tropical island where you'll spend the next few days soaking up the sun and sipping cocktails - understandably, the last thing on your mind is divorce.
However, it is always wise to plan for every possibility in the future - otherwise, you could be left high-and-dry while the business you worked tirelessly to build is sold for next to nothing to satisfy your partner's demands.
A marital breakdown can be a very stressful and challenging time for both parties and these stresses are only accentuated throughout court proceedings.
During divorce proceedings, the court will accordingly divide and distribute both yours and your partner's assets to reach a financial settlement that is both reflective and fair.
Your business is a valuable asset, and if you're not careful, you could end up having to sell-up or share joint ownership with your ex-partner, especially in the event of an unpleasant separation.
Enlist Specialist Services
Despite trends that suggest marriage rates are stabilising, more than 42% of marriages still end in divorce, and this is why it is of the utmost importance that you take the necessary precautions to protect your financial assets.
Contrary to popular belief, it doesn't take a heap of money - employing the services of a specialist family law practice and taking certain steps to safeguard your business will be enough to protect you, no matter what the future holds in regards to your marriage.
Shared Ownership
Many business owners believe that their business is considered as a detached legal entity that cannot 'come into play' during divorce proceedings; however, savvy industry professionals understand that this is simply not the case.
Business owners have long fallen victim to the punishing ways of the court and to avoid the same mistakes you should consider putting in place a range of different legal precautions that protect your assets in divorce.
Partnership Agreement
If you share the business with your spouse, you can form a partnership agreement to protect your assets in divorce.
These contracts outline what will happen to your business throughout divorce, and they can help navigate the entire process in the best interests of both parties.
Separating Expenses
Keeping your business expenses separate from your household expenses is the easiest (and cheapest) form of safeguarding.
You should make a conscious effort to maintain all your business records and documents properly and lawfully, and avoid merging business expenses with your personal expenses.
Prenuptial Agreements
Another option is to enter into a prenuptial or postnuptial agreement. These agreements, while not legally enforceable, do address and put forward suggestions regarding marital assets and how they should be divided and distributed in the event of a divorce.
If you're looking to take legal precautions to protect your business, but you don't want to break the bank, then entering into a prenuptial or postnuptial agreement could be the best option.
Most business owners spend years and years building their empire and allowing personal complications to interfere with professional obligations could be potentially devastating.
While divorce shouldn't be at the forefront of your mind, it is still important to implement legal precautions that will protect you in the worst-case scenario.
If you require assistance with any aspect of family law then the team at K J Smith Solicitors can help.
For more information or to arrange a free 45 minute consultation, please contact us today on Please contact our team today on 01491 630000 (Henley on Thames), 0118 418 1000 (Reading Head Office), 0118 418 1200 (Reading Central), 01256 584000 (Basingstoke), 01483 370100 (Guildford), 01494 629000 (Beaconsfield), 01235 375500 (Abingdon), 01344 513000 (Ascot), 01635 785 100 (Newbury), 01962 587900 (Winchester), 0204 599 7400 (Richmond) or email info@kjsmith.co.uk.
We also serve a wide range of other areas including Abingdon, Bracknell, Gerrards Cross, Maidenhead, Marlow, Oxford, Slough, Wokingham, Pangbourne, and High Wycombe.