Eleanor has accrued considerable experience within the full range of matrimonial, cohabitation, domestic violence and separation matters to include dealing with same-sex relationships and modern families.
Eleanor has particular expertise in children matters and, being motivated to obtain the best possible outcome for the children of separating families, has gained substantial experience in this field. Her experience includes resolving disputes over where children should live and how much time children should spend with the non-resident parent.
Renowned in the firm for her exceptional levels of client care, conciliatory approach and empathy, Eleanor is driven by achieving the best possible outcome for her clients. Dealing with matters in the most practical and cost-effective way possible, ensuring continuity in the client journey and conducting the majority of her own advocacy all form part of the service that Eleanor offers her clients.
Eleanor's unique skills and practical approach have led to her developing a passion for mediation, in which she is trained and now specialises. Within this process, her main motivations include negotiating outcomes without recourse to court and enabling parties to reach their own agreement.
Eleanor graduated from the University of London (Royal Holloway College) in 2001 with a BA (Hons) in French with Spanish and subsequently received an MA in French and European Critical Theory (distinction).
She completed her Graduate Diploma in Law at the University of Law in Guildford and trained at The Castle Partnership (incorporating Sears & Co) where Eleanor gained considerable experience in criminal law, her police station accreditation and Higher Rights qualification.
Eleanor is fluent in French in addition to knowing basic Spanish. She is based at our Guildford Office.
View Eleanor's Law Society profile.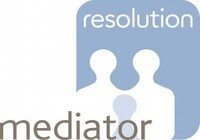 To contact Eleanor, please call 01483 370100 or email guildford@kjsmith.co.uk.