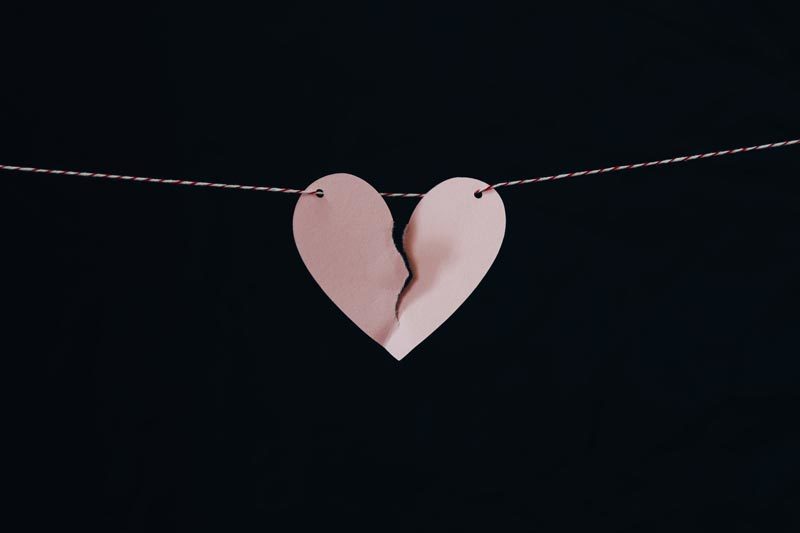 It seems like just yesterday British headlines were dominated daily by Brexit news and updates, an event that has been in process since 2016. Four years later and the UK has finally taken the steps to formally leave the EU, however with the world currently fighting a pandemic due to Covid-19, it's easy to forget the elephant in the room.
Although the UK (along with most of the world) is currently on lockdown, the government is still working towards deadline day, which has been set out for the 26th of November 2020.
Of course this could all change once again, as MEPs have urged the UK to seek out an extension to avoid the disruption of Coronavirus and Brexit meeting head-to-head.
This doesn't change the fact that people are still getting divorced in the UK and Brexit could have a huge impact on the future of many couples, especially when it comes to the division of assets and even the grounds for divorce.
How marriage and divorce is changing
The subject and re-form of divorce and separation has been on many minds as people adapt to form different traditions, ways of thinking and how they wish to live. This has started to create a noticeable difference with how couples view marriage and divorce.
According to the Office of National Statistics (ONS), the number of opposite-sex marriages has fallen to its lowest level on record from the most recent data on Marriage in England and Wales: 2017. The data also shows that many couples choose to cohabitate together before getting married, presenting further evidence to show 21st Century couples are living differently.
There are several factors to look at as to why marriage and divorce is changing; one of these factors comes down to types of people and their generation.
Firstly, the generation that is currently taking longer to get married and have children is the millennial generation, which makes up over a quarter of the world's population and in 2018 there were approximately 12 million millennials in the UK.
This generation in particular treats money very differently and therefore many don't see the financial value in getting married (especially as the average wedding in the UK costs over £30,000 – enough for a deposit on their first property!).
This particular generation also appears to be living at home for much longer, on average between the ages of 20 to 34, which in past generations, would have seen this age group already married for several years, living together and starting a family.
It's quite easy to identify the reasons as to why marriage and divorce is changing, from populous age groups and the fact that our society has evolved throughout the years, these couples no longer want to blame one another when it comes to divorce, which could be another contributing factor as to why many are choosing not to get married, perhaps due to their own family experiences.
Due to this type of evidence, combined with the number of divorce cases that have demonstrated how the current divorce system is outdated, the Divorce, Dissolution and Separation Bill could be a revolutionary step forward in making important changes to the legal process when it comes to obtaining a divorce or dissolving a civil partnership.
The Divorce, Dissolution and Separation Bill
The Divorce, Dissolution and Separation Bill received its third reading in March this year, which ended with no suggested changes, and it is now being passed on to the Commons for consideration of Lords amendments.
Even before its introduction into the Divorce, Dissolution and Separation Bill in June 2019, no-fault divorce was being spoken about as a change welcomed by many.
Currently, when you file for a divorce in the UK, there are five facts in which at least one has to be met with sufficient evidence, in order for the divorce to be granted. The 'blame game' has too often caused more issues and increased conflict between families and couples before the divorce process has even started.
Number one on the proposed changes of the bill is to allow divorcing couples to be able to petition for divorce without having to provide further evidence. This leap in the divorce system could have seen previous high profiled divorce cases such as Owens v Owens end in a much more amicable fashion.
How are the changes impacted by Brexit?
At present, the five facts relied upon to demonstrate that a marriage has irretrievably broken down are governed by national laws, so they don't have any ties with Brexit and so these changes could be made with or without the UK leaving the EU. However, if these changes are put in place, Brexit may interfere with the updates, especially if your divorce is issued in a different country.
One area of divorce that has got a lot of people talking is in regards to international divorce and how that will be impacted by Brexit. This is because there will have to be a nominated country in which the divorce proceedings take place.
Currently if you have links to two or more EU countries and the divorce has started in two different countries at the same time, the EU can make the decision in regards to which country the divorce proceedings continue.
It's still uncertain how these rules will be affected after Brexit and given the current changes that could be implemented to the UK divorce system due to the Divorce, Dissolution and Separation Bill. We could see a rise of divorce cases in the UK from other EU countries, if couples have links with the UK, giving them the ability to choose where they get divorced, in which case the UK could provide many couples with an 'easier' route to divorce, particularly if no-fault divorce is approved.
If you require assistance with any aspect of family law then the team at K J Smith Solicitors can help.
For more information or to arrange a free 45 minute consultation, please contact us today on 01491 630000 (Henley on Thames), 0118 418 1000 (Reading Head Office), 0118 418 1200 (Reading Central), 01256 584000 (Basingstoke), 01483 370100 (Guildford), 01494 629000 (Beaconsfield), 01235 375500 (Abingdon), 01344 513000 (Ascot), 01635 785 100 (Newbury), 01962 587900 (Winchester), 0204 599 7400 (Richmond) or email info@kjsmith.co.uk.
We also serve a wide range of other areas including Abingdon, Bracknell, Gerrards Cross, Maidenhead, Marlow, Oxford, Slough, Wokingham, Pangbourne, and High Wycombe.