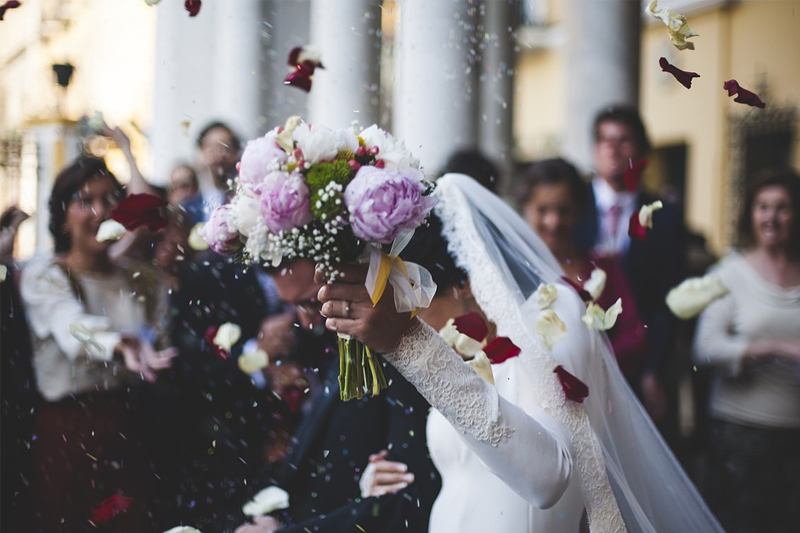 Ministers in England and Wales are considering plans to allow opposite-sex couples to convert their marriages into civil partnerships, as well as extending civil partnerships so they are open to all couples.
This follows a Supreme Court ruling which took place last year, where judges declared that restricting civil partnerships to same-sex couples only was discriminatory and a breach of human rights.
The ruling lead to many calls for equality in the law and Prime Minister Theresa May pledged to end the discrimination and offer civil partnerships to all couples, so everyone has the same choice between a civil partnership or marriage, regardless of sexual orientation.
The Government Equalities Office (GEO) has launched a consultation on how civil partnerships can be made available to everyone and are aiming for the first opposite-sex civil partnership to be held later this year.
The consultation will seek the opinion of the general public 'on giving opposite-sex couples an opportunity to convert their marriage into a civil partnership, and then bringing all conversion rights to an end'.
A spokesperson for the GEO said the new legislation will "allow churches and religious organisations to choose whether to host civil partnerships only for same-sex couples, only for opposite-sex couples, for both, or not to host civil partnerships at all."
The GEO hope to provide a limited 'conversion' period of a year to allow opposite-sex couples to convert their marriages into civil partnerships, as well as allowing same-sex couples to convert their civil partnerships into same-sex marriages.
The Minister for Women and Equalities, Penny Mordaunt said, "There are all sorts of reasons why people may choose not to marry, but for a long time it has been the only option for many wanting the legal security it provides.
"Last year the prime minister announced [the] government would support the extension of civil partnerships to opposite-sex couples. This is a fantastic step, providing an alternative to marriage for these couples."
Same-sex couples have had the option of a civil partnership since 2005. The law then changed again to allow same-sex couples to enter into a marriage or convert their civil union into a marriage following the Marriage (Same Sex Couples) Act 2013.
Countries like South Africa, the Netherlands and New Zealand already allow couples to choose between civil partnership and marriage, as does the Isle of Man.
Some couples have even travelled to the Isle of Man to enter into a civil partnership, however the law in England and Wales doesn't recognise them, despite taking place in the British Isles.
Many have campaigned for equality where civil partnerships are concerned and the Marriage Foundation have been one of the biggest campaigners, as they hope the change in legislation will encourage many of the 3.3 million cohabiting couples in England and Wales to formalise their relationship, giving themselves much greater legal protection similar to that of married couples.
If you require legal advice on any matter relating to civil partnerships or cohabitation then
K J Smith Solicitors can help. Our team of experienced family law professionals have handled a large number of cases involving family law matters ranging from the straightforward to the highly complex.
For more information or to arrange a free 45 minute consultation, please contact us today on 01491 630000 (Henley on Thames), 0118 418 1000 (Reading Head Office), 0118 418 1200 (Reading Central), 01256 584000 (Basingstoke), 01483 370100 (Guildford), 01494 629000 (Beaconsfield), 01235 375500 (Abingdon), 01344 513000 (Ascot), 01635 785 100 (Newbury), 01962 587900 (Winchester), 0204 599 7400 (Richmond) or email info@kjsmith.co.uk.
We also serve a wide range of other areas including Abingdon, Bracknell, Gerrards Cross, Maidenhead, Marlow, Oxford, Slough, Wokingham, Pangbourne, and High Wycombe.