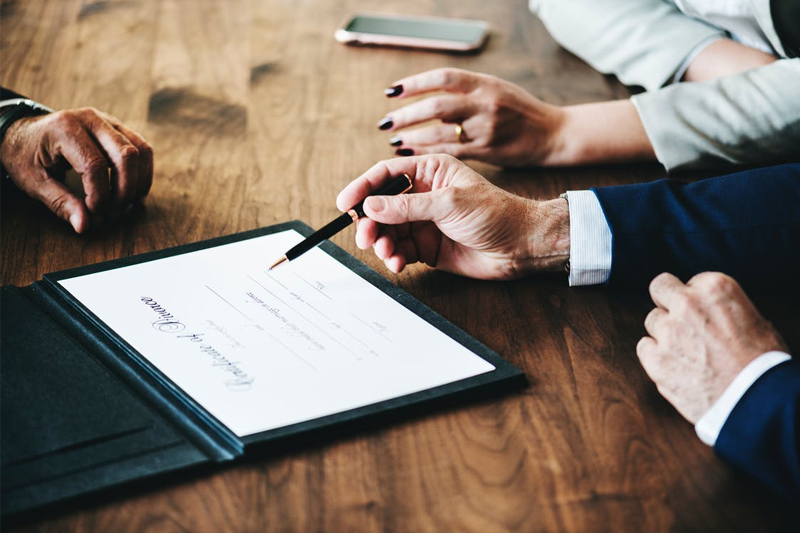 Justice Secretary David Gauke has confirmed that he plans to introduce 'no-fault' divorce in the next session of parliament, reforming current divorce legislation by putting an end to the need to allocate blame when a relationship breaks down.
There are currently 5 grounds for divorce as per the Matrimonial Causes Act 1973 in England and Wales, which are:
Adultery
Unreasonable Behaviour
Desertion
2 years' separation by consent
5 years' separation without consent
The problem with the current system is that couples are forced to choose one of the 5 grounds for divorce, which can add further hostility between separating couples. The introduction of no-fault divorce should help couples to end their relationship in a more amicable way without having to throw mud at each other in protracted courtroom battles.
In a previous blog post, a recent survey revealed that 80% of couples would have proceeded with a no-fault divorce if there was such an option and that couples felt they had to falsely emphasise the ground for divorce they had chosen for fear that their divorce application would be rejected.
The Justice Secretary launched a consultation on no-fault divorce which closed on 10th December 2018, which received overwhelming support from the Ministry of Justice.
The Owens vs Owens case in 2016 also played an important role in the divorce law reform. Mrs Owens plea to secure a decree nisi was dismissed by a Central Family Court judge as there wasn't enough evidence to support Mrs Owens claims that her husband had behaved in a problematic and unreasonable way throughout their marriage.
It was in the wake of this case that a large number of family law professionals and organisations such as Resolution started campaigning for no-fault divorce to be introduced in England and Wales.
Speaking at the time of the consultation, former Chair of Resolution, Nigel Shepherd said: "This is a landmark moment for divorce law in England and Wales. For too long, many divorcing couples have been forced to play the 'blame game', needlessly having to assign fault in order to satisfy an outdated legal requirement."
He added: "We're pleased the government has listened to us, and [we] look forward to playing a key role in working with Ministers and officials on the detail of these proposed changes.
With MPs from all main parties voicing their support for change, I hope that we will soon see reform that will help thousands of couples and parents avoid unnecessary conflict should their marriage or civil partnership sadly come to an end."
If you are thinking about divorce or separation then the team at K J Smith Solicitors are here to help. To arrange a free 45 minute consultation, please contact us today on 01491 630000 (Henley on Thames), 0118 418 1000 (Reading Head Office), 0118 418 1200 (Reading Central), 01753 325000 (Windsor), 01256 584000 (Basingstoke), 01483 370100 (Guildford), 01494 629000 (Beaconsfield), 01235 375500 (Abingdon), 01344 513000 (Ascot) or email info@kjsmith.co.uk.