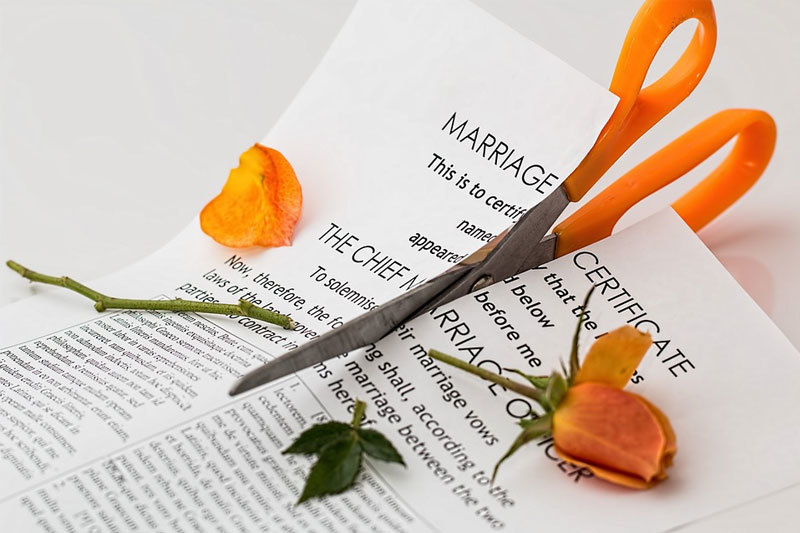 Couples who have made the decision to divorce one another want nothing more than a simple process that requires little or no blame, according to a recent survey. The recent survey revealed that 80% of the 1,000 people who took part would have proceeded with a no fault divorce, if there was such an option.
The introduction of a no fault divorce has become headline news and appears to be needed now more than ever as the survey revealed a staggering number of couples felt they had to 'bend the truth' in order to have their divorce accepted.
Currently there are 5 facts that can be used to prove to a court that your marriage has broken down. For many separating couples, having to choose one of the reasons below, even if it's not technically true, has become an increasing problem.
The current facts for divorce are:
Adultery
Unreasonable behaviour
Desertion
2 years' separation by consent
5 years' separation without consent
If couples cannot wait more than 2 years to separate, one of the other 3 facts must be given. Out of the remaining 3 facts, "unreasonable behaviour" is one that is commonly used and with it comes its own set of problems, as it can cause couples to end on worse terms than when they started.
Those couples who wanted to end their relationship on amicable terms were unable to do so, as they felt 'forced to assign blame', with 42% of those who took the survey claiming this action not only upset them but also their children.
The survey also highlighted that couples felt they had to falsely emphasise the ground they had chosen, in the event they could be challenged. These exaggerated claims not only include those who applied for divorce under unreasonable behaviour but other figures in the survey showed 13% falsely extended the length of time they had been separated and 14% misrepresented claims of adultery.
The number of divorces that get rejected are incredibly small, in fact only 1% of cases are ever contested. This is due to the high costs and time that is essentially wasted, but this hasn't prevented couples feeling uneasy, as current cases such as Owens v Owens became big news across media outlets and haveleft couples concerned that their divorce application could be rejected.
It's clear from the survey that many couples seeking separation or currently going through divorce proceedings would much prefer a no fault divorce option, not only to keep things between their ex-partner as amicable as possible but also to make the divorce process much quicker.
As the law currently doesn't cater to those who have simply fallen out of love, divorcing couples appear to have no other choice than to blame their partner. However if there were to be a no fault divorce system in England and Wales, many believe this would give them the opportunity to separate from their partner with fewer costs and less emotional damage to them and their children.
If you are thinking about divorce or separation and are concerned about your financial situation then K J Smith Solicitors can help. Our team of experienced family law professionals have dealt with a wide range of matters from prenuptial agreements and cohabitation agreements to financial settlements on divorce.
For more information or to arrange a free 45-minute consultation, please contact K J Smith Solicitors today on 01491 630000 (Henley on Thames), 020 7070 0330 (London), 0118 418 1000 (Reading), 01753 325000 (Windsor), 01256 584000 (Basingstoke) 01483 370100 (Guildford), 01494 629000 (Beaconsfield) or 01235 375500 (Abingdon).