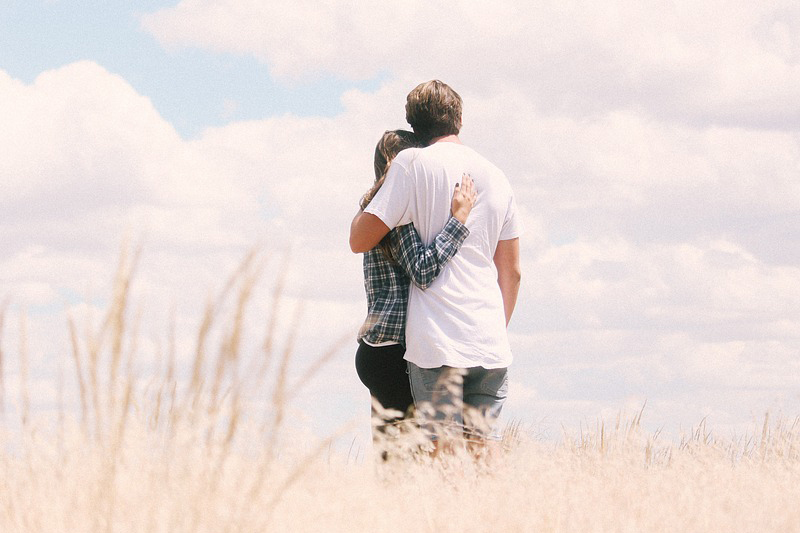 A Supreme Court ruling has announced earlier this year that heterosexual couples will now be given the right to enter into a civil partnership. The new legislation follows the tireless efforts of Rebecca Steinfeld and Charles Keidan, who became "accidental campaigners" for the new legislation.
The reform, which aims to "change the law relating to civil partnerships to bring about equality between same-sex couples and other couples in terms of their future ability or otherwise to form civil partnerships", has gained an immense amount of support in recent years.
It was in 2014 when the Coalition Government decided to ask for views on opening up civil partnership to heterosexual couples, and later it was concluded that the there was no united call for a reform and it was subsequently dismissed.
Since then, advocates for the change have continued to call for reform, and earlier this year their demands were finally heard. It is in the wake of a Supreme Court ruling and the determined campaign efforts of many, that Prime Minister Theresa May has announced that action will be taken to address the long standing imbalance between the law and the rights of heterosexual couples.
A new clause "Reform of civil partnership" was tabled for the report stage of the Bill, with the Secretary of State required to make regulations to take effect within the first six months of the bill being passed, "assessing how the law ought to be changed to bring about equality between same-sex couples and other couples in terms of their future ability or otherwise to form civil partnerships".
Traditionally, civil partnerships have been a unification ceremony exclusively open to same-sex couples who wish to gain legal recognition for their relationship and receive rights similar to those held by heterosexual married couples. However in more recent years, an increasing number of opposite sex couples have been seeking fairer alternatives to the traditional route of marriage.
There are a number of reasons that heterosexual couples would opt to enter into a civil partnership as opposed to marriage, the overriding reason being that marriage is often seen as an outdated concept that has deep-rooted historical, religious and gendered connotations. In light of this, advocates for equality have pioneered campaigns to extend civil partnerships so that opposite sex couples are afforded the same choices in life.
Throughout the tribunal, the court declared that the Civil Partnership Act of 2004 was incompatible with the European Convention on Human Rights, as it precludes opposite sex couples from entering into civil partnerships.
As of April 2019, all opposite sex couples in both England and Wales will be able to enter into a civil partnership, whilst the Scottish Government continues to take steps in the right direction to bridge the gap between heterosexual couples and the partnership ceremonies available to them.
The legalisation of opposite sex civil partnerships is expected to dramatically decrease cohabitation rates in the U.K., as couples who have made the conscious choice to avoid marriage, will soon be able to enter into a legal unification that is without gendered prejudice. Civil partnerships will also give cohabiting couples the legal rights and protection that they are otherwise not entitled to.
Despite some concerns that the reform to civil partnerships may devalue marriage and result in unsettled social trends, it is a major step forward in promoting equality for both heterosexual and homosexual couples.
If you require legal advice on any matter relating to civil partnerships or cohabitation then K J Smith Solicitors can help. Our team of experienced family law professionals have handled a large number of cases involving family law matters ranging from the straightforward to the highly complex.
For more information or to arrange a free 45-minute consultation, please contact K J Smith Solicitors today 01491 630000 (Henley on Thames), 0118 418 1000 (Reading), 01753 325000 (Windsor), 01256 584000 (Basingstoke) 01483 370100 (Guildford), 01494 629000 (Beaconsfield), 01235 375500 (Abingdon) and 01344 513000 (Ascot).