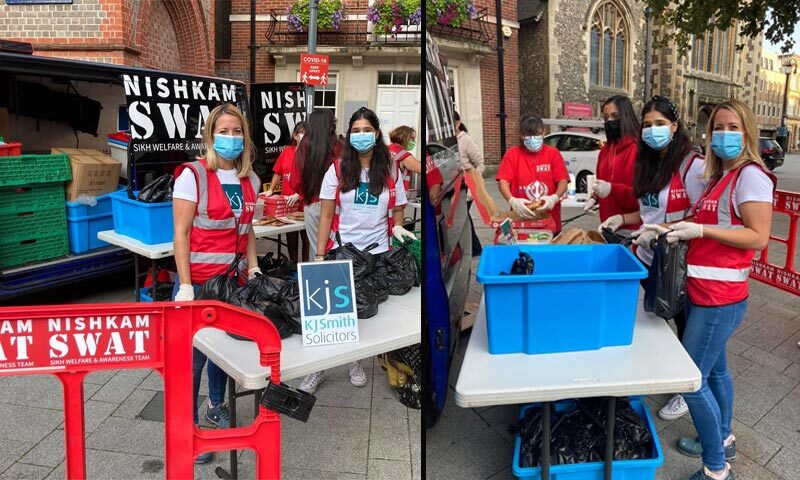 Monika and Elizabeth, from our Estate Planning & Wealth Management department, attended the NishkamSWAT outreach program on Sunday to offer a hand in feeding homeless people and refugees in Reading.
The Reading outreach program has been running for 3 years, meeting twice a week (Wednesdays and Sundays) and feeds around 100 people at each event.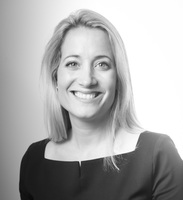 'Volunteering at the Reading NishkamSWAT outreach programme this Sunday was a humbling and inspiring experience. I was astounded by the dedication of the volunteers, many of whom attend the outreach event twice a week, to supply free hot meals to homeless people in Reading town centre. The charity's work in Reading is simply phenomenal, come rain or shine (or even COVID) the volunteers are there twice a week feeding people in desperate need, with a smile on their face'.
Elizabeth Head, Associate Solicitor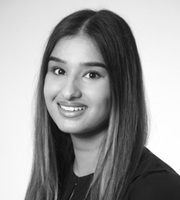 'I was thrilled that our firm offered to sponsor NIskhamSWAT as it is a charity very close to my heart. I was drawn to this charity as they help people from all backgrounds. I have been volunteering with NishkamSWAT for over a year now every Wednesday in Reading and every Sunday during lockdown. Not only does the charity have the outreach program, where it feeds the homeless in 19 locations across England, but it also provides other services such as taking care of the elderly with their elderly care program, and through their Project Recovery initiative, which helps people who are dealing with substance abuse.'
Monika Gill, Trainee Solicitor
You can find out more about NishkamSWAT here: https://www.swatlondon.com/