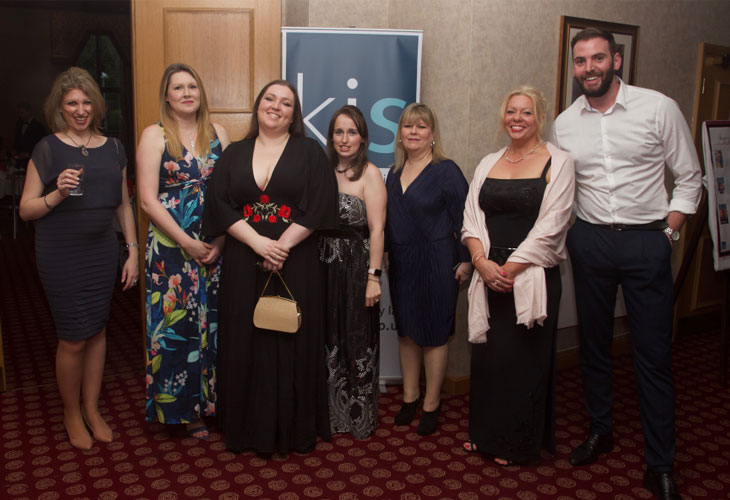 Pictured above, K J Smith Solicitors' Basingstoke team, from left to right: Eleanor Towsey, Davina Hodgkiss, Jennifer Murray, Trudy Samuels and Karen Harvey joined by Tiffany Constable and Elliot Clark from our Head Office
Our Basingstoke team were delighted to attend Basingstoke Hockey Club's recent end of season awards dinner at the beautiful Hampshire Court Hotel. As part of our new partnership with the club, K J Smith Solicitors were the main event sponsor of what was a thoroughly enjoyable evening with lovely food and a fantastic live band.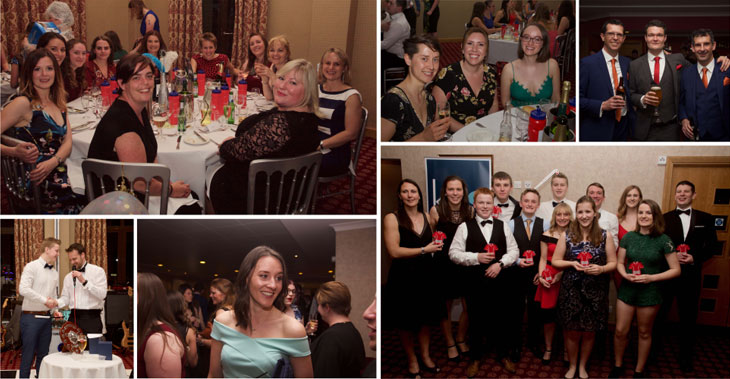 A thoroughly enjoyable night at the stunning Hampshire Court Hotel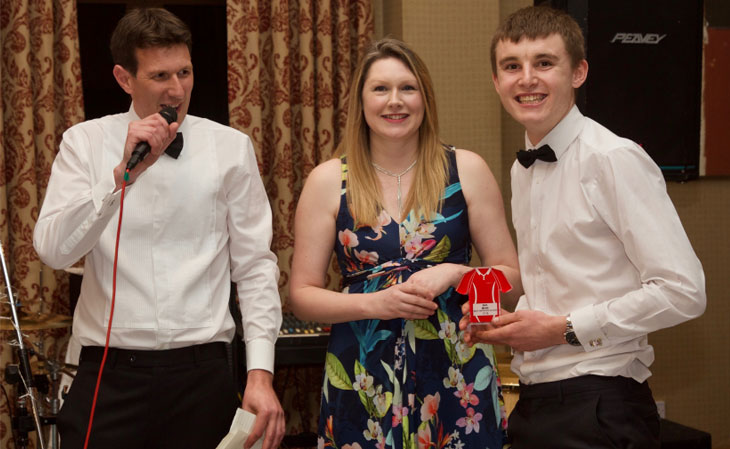 Pictured above: Our Davina Hodgkiss presenting the trophies with Basingstoke Hockey Chair Chris Jenkins (left)
Established in the early 1950's, Basingstoke Hockey Club began life sharing a small pavilion at Odiham's Cricket ground. Consisting of 2 teams and only around 30 members at the time, the Club today has a playing membership of over 400 members enabling them to field 6 Men's teams, 6 ladies teams, 5 youth teams and a mixed team! The Club is represented in a range of local and Southern leagues – you can find out more at www.basingstoke-hockey.com.
K J Smith Solicitors are recognised by the Legal 500 guide to law firms in the UK as a Leading Firm. We offer free 45 minute consultations and in depth advice on all aspects of family law, including Finances and Divorce, Children and Residency, Nuptial Agreements, Grandparents' Rights and Cohabitation Agreements. We also offer Wills, Trusts and Probate services.