On Sunday 19th August K J Smith Solicitors joined 19 other teams at the annual Reading Dragon Boat Festival, racing for glory and raising £750.00 for Daisy's Dream, a Berkshire based charity that we have been proud to support for a number of years.
Our fantastic rowers were joined by guest celebrities on the day including Debbie McGhee, the Mayor of Wokingham Councillor Julian McGhee-Sumner and the Mayor of Reading Councillor Debs Edwards.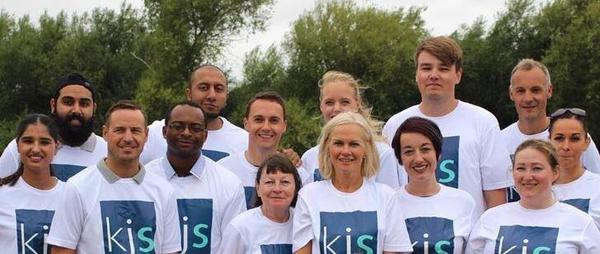 Pictured above: Our fantastic team, ready to race!
Kerry Smith, Partner and Founder of K J Smith Solicitors thoroughly enjoyed the day; "I am so proud of my team! Our times improved with each race and everyone in the boat displayed the most amazing team spirit. To have the opportunity to raise more funds for Daisy's Dream was wonderful also – all in all it was a thoroughly enjoyable day!".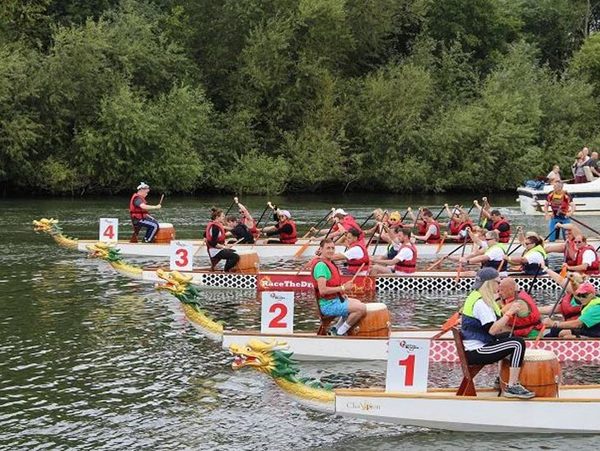 Pictured above: Teams lining up for the start of the race
Established in 1996, Daisy's Dream is a professional support service which responds to the needs of children and families affected by life threatening illness or bereavement.
They work across Berkshire and the surrounding areas and were originally set up to meet the needs of children who had been bereaved, however over recent years they have expanded their service to encompass families where there has been a serious illness diagnosis.
Daisy's Dream offer a flexible service which is tailored to meet the individual needs of each child and their family, including:
Telephone support and advice for parents/carers/professionals
Home and school visits for the child or young person
Group events
Training for associated professionals
You can find out more at www.daisysdream.org.uk.
K J Smith Solicitors are specialists in family law, with offices in Berkshire, Buckinghamshire, Oxfordshire, Surrey, Hampshire & London. We are recognised by the Legal 500 as a leading family law firm.