We asked Dheeba Ali, Middlesex University law graduate and Paralegal at K J Smith Solicitors, for a snapshot of her day-to-day role assisting her team with all aspects of family law.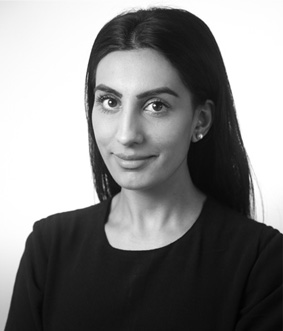 8.00am: I arrive at the office to avoid the morning traffic, I make myself a coffee and log on to my computer. I check and print my emails and make a to-do list for the day ahead. As the firm offers a free 45 minute initial consultation, there are quite a few appointments in the diary today, so I start with preparing client care letters for the appointments in readiness for the first meeting.
9.30am: I am currently working on a matter where Financial Statements in Form E (the standard form used when exchanging financial information in divorce matters) are about to be exchanged. I liaise with the solicitors acting for our client's spouse regarding this and we agree to place our respective Forms in the post by close of business. I make a detailed attendance note to this effect and begin to copy the Form E in readiness to send out in the post later, along with a letter to accompany the Form E and enclosures.
11.30am: I am asked by one of the solicitors in my team to join them in a meeting with a new client to take notes. After the meeting, I save the notes on our electronic case management system and then email the new client with further information which they will find useful. I am then asked by a colleague to contact the Court to enquire about a new Divorce Petition. The Court advises me that the petition has not yet been issued due to the Court's backlog. I contact the client to keep her updated.
2.30pm: Time for a quick cup of tea while I do my filing.
3.30pm: The buzzer for the front door goes and I greet our client in reception. Mrs M has brought in a cheque and other relevant documentation for us, so I copy the documents for her and return them. After this, I have a call from a new enquiry who would like to come in and see a solicitor for an initial consultation. I have a lengthy discussion with the new client and take details of all the relevant issues. I arrange for him to come in and see a solicitor for a 45 minute face-to-face appointment as soon as possible. I log the details to the firm's case management system and send a follow-up email confirming the meeting. The meeting is also booked into the main office diary and I am looking forward to being in attendance with the solicitor on the day in order to assist and take notes.
5.30pm: I am asked to assist with creating a financial pleadings file on a matter where we have an upcoming hearing. I create an index and collate the necessary documentation to be placed in the lever arch file, this will make it easier to refer to when Court bundles are put together. I make sure I re-visit my to-do list for the day. I am attending Reading County Court with some colleagues this evening, and the District Judge will be speaking about Court services and also asking for feedback from us to establish our experiences of dealing with the Court. This will help the Reading County Court improve their services, and I log off in readiness for the Court seminar at 6.00pm.
7.00pm: Time to wrap up for the day and drive home. I am attending the Family Court tomorrow in order to assist a colleague with a 2 day Hearing; another big day and lots to take on board!
Dheeba Ali is a Paralegal at K J Smith Solicitors and provides support across our offices. Dheeba has completed her Law LLB Degree and is now studying to become a Chartered Legal Executive Lawyer.
K J Smith Solicitors are specialists in family law with offices across Berkshire, Buckinghamshire, Oxfordshire, Surrey, Hampshire & London. We are recognised by the Legal 500 as a Leading Firm.