K J Smith Solicitors sponsored Woodley United FC have been commended for their good practice throughout the season and betterment of the game. The recognition shows the clubs commitment to continuing high standards and also recognises the time and effort of their volunteers, who have made a huge contribution to the club's recent successes.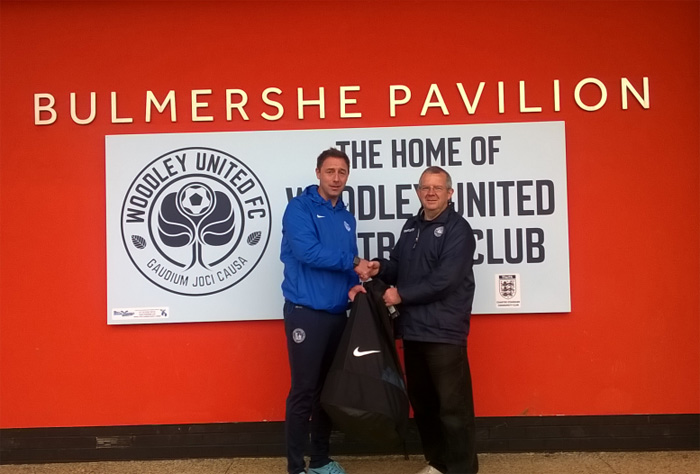 Pictured above are Simon Wears, BBFA Football Development Manager and Mark Rozzier, General Manager at Woodley United FC.
In accepting the commendation, Mark Rozzier, General Manager at Woodley United FC said "It is pleasing to see the hard work given by the club's volunteers in providing football from mini-kickers to open age being recognised by both the Thames Valley Premier League and the Berks & Bucks Football Association. In addition the fact that so many under 21 players are given the opportunity to play and are able to play for the club's men's teams, particularly the Saturday 1st team and Saturday Reserve team is a testament to the coaching these players have received and the faith managers have in giving them opportunities".
Woodley United field over 30 teams in the local community and K J Smith Solicitors are proud to be the main sponsor of a club that plays such an important role in Woodley and the surrounding areas. For more information visit: www.woodleyunitedfc.co.uk. K J Smith Solicitors are specialists in family law, with offices in Berkshire, Buckinghamshire, Oxfordshire, Surrey, Hampshire & London. We are recognised by the Legal 500 as a Top Tier Firm.