We are delighted to announce the opening of our new office in historic Beaconsfield, Buckinghamshire. The new office, located at Cross Keys in Beaconsfield Old Town, is the firm's eighth with offices now in Henley on Thames, Reading (Woodley), Windsor, Basingstoke, Guildford, Abingdon and London. The team at Beaconsfield had been working from a temporary office whilst the building works at Cross Keys, a listed building and former historic Inn, were finished.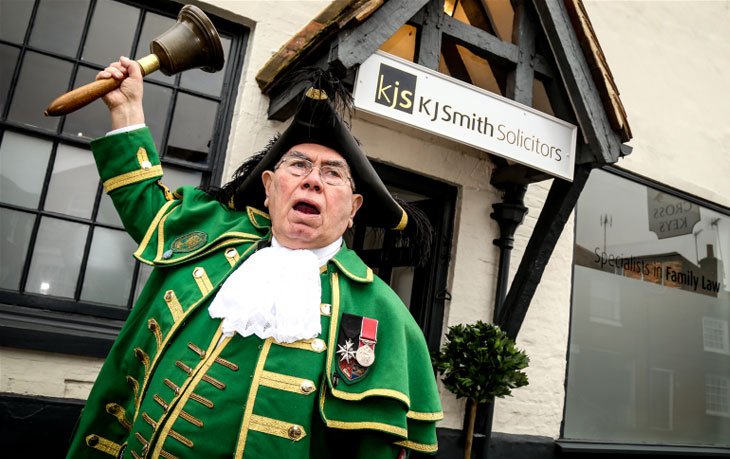 Pictured above: Beaconsfield Town Crier Dick Smith, who has held the position since 1969
Commenting on the opening of the firm's eighth office, Partner and Founder Kerry Smith said, "We were delighted to have a great turnout of local businesses to join us in celebrating the opening of our new office at Cross Keys. It is wonderful that the team can now settle into their lovely new office and we are looking forward to continuing to provide our approachable, professional and caring service to people in Beaconsfield and the surrounding areas".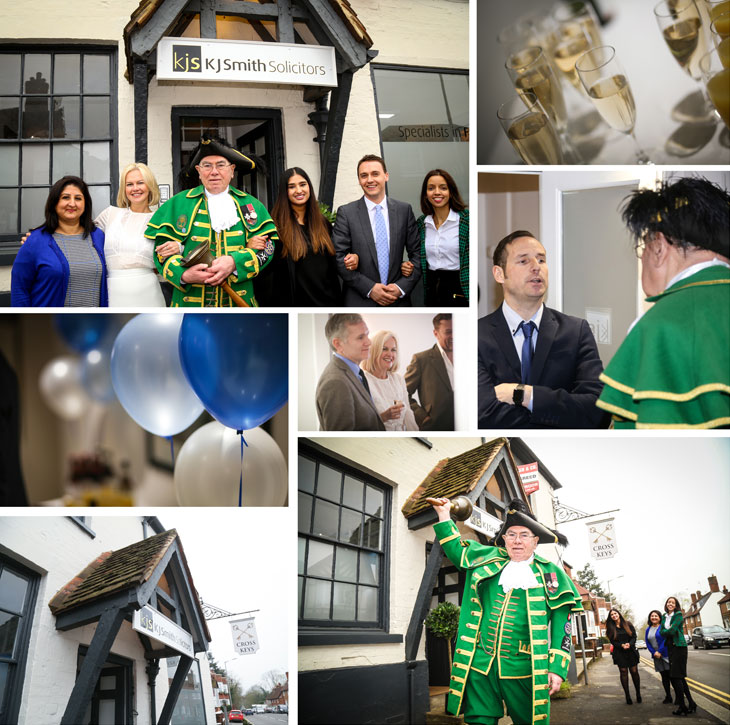 Main picture above: K J Smith Solicitors' Beaconsfield team with the Town Crier, from left to right: Pam Saran, Kerry Smith, Monika Gill, Matthew Thom and Sharan Bhinder-Dhonsi
Our Beaconsfield office is located in the Old Town, approximately 1 mile from the M40 junction and around 30 minutes' walk from the mainline station. The office is open Monday to Friday from 9am to 5.30pm and, to help those with busy schedules, we also offer appointments outside normal office hours – until 9pm on Thursdays and between 10am and 3pm on Saturdays.
K J Smith Solicitors are recognised by the Legal 500 guide to law firms in the UK as a Top Tier family law firm. The firm offers free 45 minute consultations and in depth advice on all aspects of family law, including Finances and Divorce, Children and Residency, Nuptial Agreements, Grandparents' Rights and Cohabitation Agreements. We also offer Wills, Trusts and Probate services.
For more information or to arrange a free 45 minute consultation at our Beaconsfield office, please call our team today on 01494 629000.