Published: 15 June 2016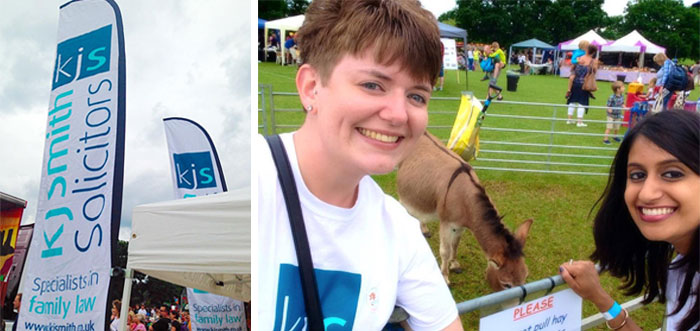 K J Smith Solicitors, specialists in family law, with offices in Woodley and other locations in the Thames Valley took part in the 2016 Woodley Carnival, held on Saturday 11th June, raising money for their nominated charity Daisy's Dream.
Daisy's Dream is a Berkshire based charity that supports children and their families who have been affected by the life threatening illness or bereavement of someone close to them. The total raised by staff and other carnival attendees was £525. This is a really great charity that we have supported for a long time. Please have a look at their website to find out more about the great work that they do: http://www.daisysdream.org.uk/
In the photograph along with the donkey from the carnival farm are Sam Archer and Shivi Rajput from the Henley office.