Published: 24 June 2016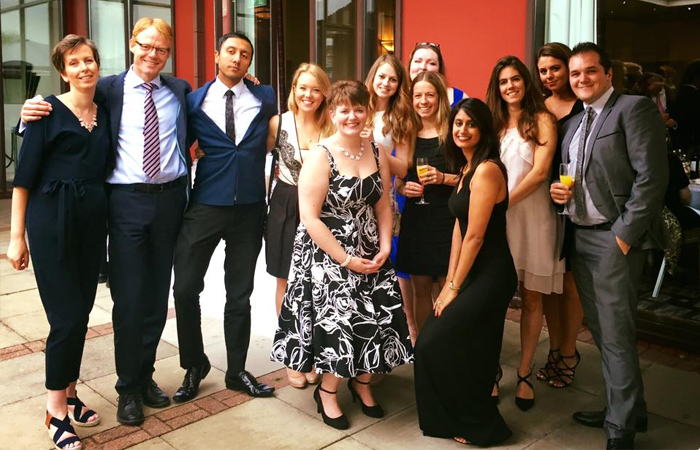 K J Smith Solicitors attended the Thames Valley Family Lawyer Society (TVFLS) 2016 annual dinner which took place at the Crowne Plaza Hotel in Caversham this year. Mr Justice Macdonald provided a most entertaining speech and the weather held out just long enough for everyone to enjoy a glass of Bucks Fizz on the terrace.
The aim of TVFLS is to improve the communication of family practitioners in the catchment area of the family court in Reading between themselves, members of the judiciary and other local organisations. The Society hosts regular seminars to help keep family lawyers up to date with changes within the law and updated case law as well as hosting regular social events, including the annual dinner.
The KJS staff photographed at the event from left to right are: Zoe Holmes, Jason Lazard, Sahil Aggarwal, Phoebe Hill, Samantha Archer, Kerry Haugh, Jennifer Murray, Catherine Withers, Shivi Rajput, Madeleine Young, Hayley Manser and Chris Sutton.